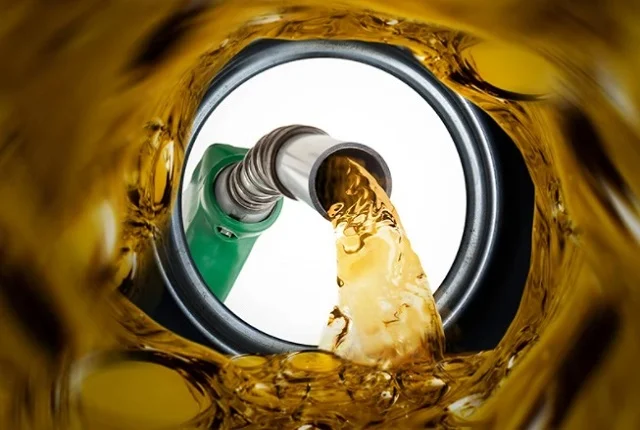 Pakistan is poised to experience substantial relief at the pump as experts anticipate a huge drop in fuel prices. This anticipated reduction in petrol prices comes as a result of a combination of factors, including global oil price fluctuations, a robust Pakistani Rupee, and Russia's decision to resume pipeline diesel exports. Initial estimates suggest that, by October 15, the per-liter rates for both petrol and diesel could fall considerably below 300.
Possible Drop in Fuel Prices in the Next Fortnightly Announcement
Based on current international prices and the stability of the Pakistani Rupee, experts from Arif Habib Limited predict a decrease in local petrol and diesel prices. The expected reductions stand at Rs. 41 per liter for petrol and Rs. 19 per liter for diesel, effective from October 16, 2023. This promising outlook is welcome news for consumers who have been grappling with high fuel costs.
Simultaneously, the Pakistani Rupee has shown strength by appreciating 2.7% against the US Dollar, improving from the previous fortnightly average; this favorable exchange rate adjustment has further contributed to the optimistic outlook for fuel prices in Pakistan.
Factors Behind the Price Drop
A key driver behind this anticipated price reduction is the decline in international oil prices. Factors such as concerns over demand, a stronger US Dollar, inflationary pressures, and increased oil supplies have led to a drop in prices of commodities like WTI, Brent, and Arablight by approximately 9% to 11% compared to the previous fortnightly averages. Moreover, international gasoline (MS) prices have decreased by a substantial 15%, settling at $84.3 per barrel, while the prices of High-Speed Diesel (HSD) have seen a 10% dip to $110.6 per barrel. The anticipated relief not only benefits consumers but also has implications for inflation, with October's Consumer Price Index (CPI) expected to decrease by 92 basis points to 27.5%, offering some respite in the face of rising living costs.
Also read: Government Announces 12-rupee Cut in Petrol Prices