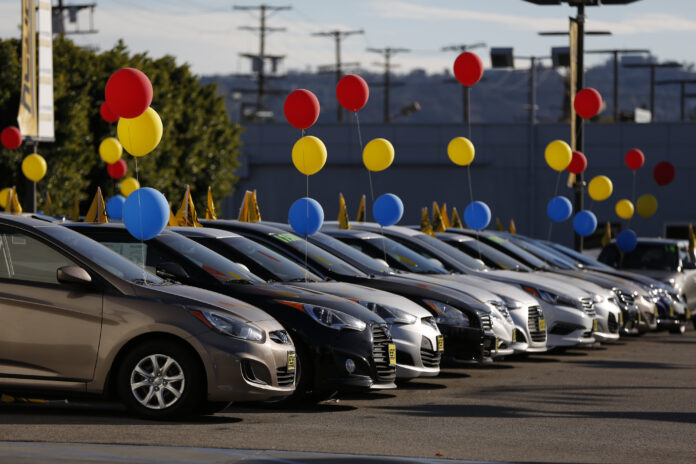 The automotive policy of 2016 has been a great accomplishment, Under this policy, many international auto manufacturers founded their businesses in Pakistan. As a result, Pakistan greeted several world-class auto manufacturing companies in its local market. The government is about to roll out a different auto policy(2021-2026) that will focus on promoting the manufacturing of low-cost cars and provide incentives to auto exports.
Roughly 45% of a car's price belongs to the government in the form of duties and taxes. The government charges duties on imported CKDs (completely knockdown units).
Read more: Car sales in Pakistan grow by 247% in May
The CKDs have reportedly been brought down in a recent automobile policy from 7 percent to 2 percent. Furthermore, the FED has been reduced by 2.5 percent for all passenger vehicles.
Federal Excise Duty on cars has gone down from:
– 2.5% to 0% on cars up to 1000cc,
–  5% to 2.5% on cars between 1000cc and 2000cc, and
– 7.5% to 5% on vehicles above 2000cc.
Mentioned below are some of the major highlights of the 2020-2021 budget that has attracted car enthusiasts, and usual car buyers as the government announced certain reliefs for the local auto industry.
1) Decreased sales tax from 17% to 12.5% and abolished 2.5% federal excise duty (FED) on cars having engine capacities of 850cc and below.
2)The ratio of sales tax on locally manufactured electric vehicles was brought down from 17% to 1% in addition to the elimination of value-added tax on imported electric cars. The government also relinquished federal excise duty on electric vehicles.
3) The government has reduced duties and taxes on electric vehicle imports by up to 75%. The components for assembly/manufacture in any kit form (CKD), for non-localized parts the rate is 10% and for localized parts, it is 25%.
4) Lawmakers encouraged the use and manufacturing of electric vehicles to reduce reliance on petrol, deliver reasonable transport to the general public and mitigate the environmental impact to promote greener Pakistan.
The relaxations proposed for the Hybrid Electric Vehicle (HEV) and Plugin Hybrid Electric Vehicle (PHEV) fraction are as follows:
• 8.5 percent GST for CBU vehicles up to 1800cc,
• 12.75 percent GST on CBU vehicles between 1801cc and 2500cc, and
• 3 percent Customs Duty on the CKD components of PHEVs while 4 percent Customs Duty on those of the HEVs.
There are reportedly four fundamental structures of the anticipated auto policy(2021-2026). There could be, some incentives for small cars and the notion is to make cars affordable. The second part is to increase localization in domestically developed cars. The third is to carve the way for exporting auto parts – two or three-wheelers and tractors. Last, is to go on with the passion of enriching competition in the market.
The government's goal is to increase car production capacity to 650,000 units a year from the existing 417,000 units in five years. For two and three-wheelers, capacity is projected to increase to 7 million units, 100,000 units for tractors, and 20,000 units for heavy vehicles. Once that sort of development takes place, affordability will come in pair with enhanced competition and export aisles opening naturally.
According to the Ministry of Industry and Production Pakistan (MoIP) sources, the new auto policy might introduce a substantial reduction in the prices of small cars. For that, the government is assessing to set a maximum limit of Rs. 10 lacs for all small cars in the country.
Source: Express Tribune