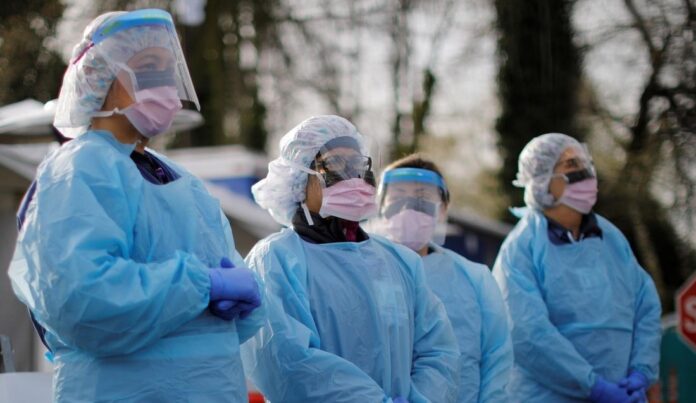 On Friday, the Ministry of Planning, Development, and Special Initiatives announced the development of a mobile app to protect the emotional health of the frontline responders as part of the Covid responders in Pakistan.
The mobile app 'MyCare+', will soon be rolled out under the Mental Health and Psychosocial Support (MHPSS) action, according to the tweet from Ministry's official Twitter account.
Mobile App 'MyCare+' to Protect Emotional Health of Frontline Covid Responders

As per the ministry, the said mobile app will help users in:
Evaluating stress situations
Monitoring stress
Controlling stress
Eliminate other conditions
Asking help from mental health experts, when required
An Alliance Between Ministry of Health Services and WHO
In addition to this, the Ministry of Health Services, Regulation, and Coordination, in alliance with the World Health Organisation (WHO), had inaugurated 'We Care' — a drive aimed at "providing adequate personal protective equipment (PPE) to the health workers, orienting them on using various PPE items as per international standards, and creating an overall psycho-social environment of care and support," according to a statement on the ministry's website.
Read more: foodpanda collaborates with AKRA to setup a COVID-19 vaccination centre
Moreover, the said campaign further intended to sensitize the people, including patients and visitants at healthcare establishments, to support the frontline covid responders by pursuing precautionary practices to not only decrease the risk of infection to themselves but also lessen the workload on and wellness risks for the healthcare workers, the statement informed.
Mental Health Support for Frontline Covid Responders
The previous year, a charitable foundation 'The Dawood Foundation' had joined a strategic alliance with the British Asian Trust to promote mental well-being support amongst frontline covid responders and the people directly affected by the Covid-19 pandemic.
Pak Covid-19 Vaccination Pass App
Moreover, the government also recently inaugurated the 'Pak Covid-19 Vaccination Pass App', which will help recognize fake vaccination documents and further facilitate vaccinated people in carrying their digital Covid-19 immunization certificates.
Source: Mashable