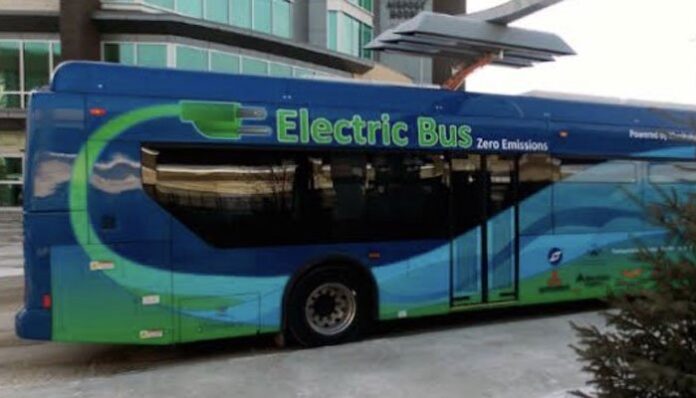 The government of Sindh has allocated an amount of Rs6.5 billion in its latest budget for the monetary year 2021-22 for acquiring electric buses for Karachi, as reported on Wednesday.
In his budget allocation speech on Tuesday, Chief Minister Syed Murad Ali Shah stated that an advanced city requires a modernized transportation system. "We can engage in a never-ending blame game. But we will not waste our time. Previously, we have unrolled multiple mass-transit programs for Karachi and now we will intensify these programs," the CM said.
He further stated that the Annual Development Program of the Sindh government for the following financial year comprises an allocation of Rs8.2 billion for building the passageways of the Bus Rapid Transit Service in the city.
The Minister also said that they are also grateful to the federal government for extending its support for the development of Green Line BRTS, but they expect that the Government of Pakistan may revisit its commitment for the advancement of Karachi city.
Read more: Daewoo signs MoU with Skywell & Hitachi ABB to launch electric buses in Pakistan
Moreover, the new budget holds an allocation of Rs2 billion for the development of bridges and overhead passageways over railway crossings along the route of the Karachi Circular Railway project. It also includes an allocation of Rs6.476 billion as a grant-in-aid for the acquisition of 250 diesel hybrid electric buses following the Sindh Intra-District Peoples' Bus Services Project.
It is pertinent to mention that Karachi already has an electric bus service that was launched by Sindh Transport Minister, Syed Awais Qadir Shah around 3 months ago. While speaking at the inauguration ceremony, the minister assured to add a fleet of 100 buses to the service soon.
Karachi is considered as one of the most densely populated cities in the world, with a large number of people that depend on public transport for their everyday travel. The budget allocation for the launch of electric buses in the city is one of the more beneficial measures taken by the Sindh government to grant convenience to the city dwellers.
Source: The News