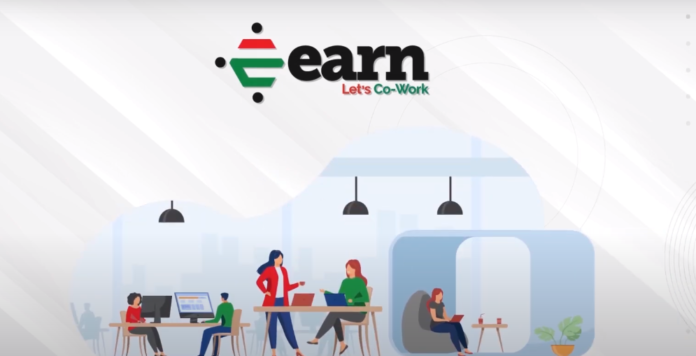 Raja Yassir Humayun Sarfraz, the Minister of Punjab Higher Education and Information Technology, on Thursday, launched the 'e-Earn program' for 10,000 freelancers where the government will build co-working centers in 36 districts provided with state-of-the-art equipment.
While speaking at the ceremony, the Minister stated that the Punjab government has inaugurated e-Earn with the idea to enable business people, freelancers, remote workers, and small-scale companies by sharing the expense of up to 60 percent of each member. The facility will include an event hall for free Training, High-Speed Internet, Access Control Security, Resting Area, and HVAC 24/7 Power Backup.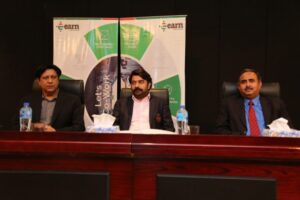 Read more: Punjab CM Usman Buzdar inaugurates 'Khidmat Apki Dehleez Per' app
"These co-working spaces will be established in 36 districts of Punjab providing professionally designed and well-facilitated shared office spaces whilst granting opportunities for its members to build strong ties through collaboration, events, and networking. This is yet another phenomenal project of the government targeting to empower approximately 8,000 to 10,000 freelancers," he added.
He further informed that the e-Earn program's first co-working center will be opened this week in Bahawalpur, whereas, more will be established in Rawalpindi and Faisalabad soon. The Minister also emphasized the purpose of the co-working enterprise in Pakistan for financial development and success. He advised the freelancers to make any possible addition to the success of the country. Yassir Humayun further highlighted other important priorities of the government to empower youth.
Read more: Punjab Irrigation Department planning to launch e-Tawan initiative soon
Moreover, PITB Chairman Azfar Manzoor stated that through e-Earn they would be capable to incorporate smart, capable, and proficient ambitious professionals who, through collaboration and networking, would earn foreign exchange and raise the country's economy. To enroll in the e-Earn co-working space program, the age should be 18 to 36, active freelancing profile, valid CNIC, and domicile of Punjab are compulsory. Freelancers can reserve a place for four Months by paying 40 percent of the total fee. 
However, Umar Saif, the CEO at SurveyAuto and former chairman PITB, believes it is his project that has been taken up and renamed, proclaiming in a Facebook post that, "After renaming e-libraries and trying to claim e-stamp in just the past month, they have now renamed E-Rozgaar Program to e-earn. This government seems to have resigned to the fact that they are totally out of new ideas and want to simply re-name and carry on with my successful initiatives."