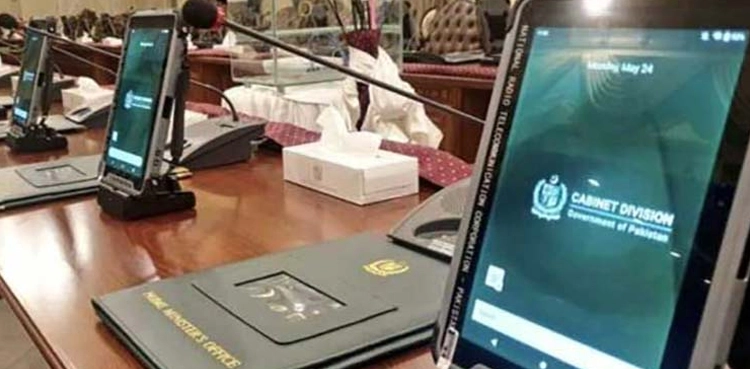 After a recent string of events involving audio leaks, the government has decided to procure 150 new smart tabs for the high-ups so that the sensitive data during cabinet meetings will not get leaked, cited sources privy to the matter.
Smart Tabs Purchased by the Previous Government Deemed Unsecure
The previous Imran-led government initiated the automation of cabinet proceedings. However, sources told local news media that the government has declared them unsecure, and it will purchase 150 new smart tabs after easing the imports of machinery and tech equipment, as suggested by the federal authorities.
The National Information Technology Board (NITB) procured tablets from the Chennai-based company Zoho's MDM software and provided them to federal cabinet members in May 2021. The current government believed that the sensitive data might be at risk due to the usage of India's Chennai-based company Zoho's MDM software to run the portal of the E-Cabinet. "The ministry of IT has proposed to replace NRTC tablets with Samsung or any other company tablets as they are considered more secure and have updated features," the sources added.
Law Ministry to Prepare Legal Framework to Bolster Cybersecurity
During yesterday's cabinet meeting, the issues surrounding cyberspace and other related aspects were discussed, and a committee was also formed to investigate the audio leak issue. After consultation, the committee directed the Ministry of Law and Justice to prepare a "legal framework" related to cybersecurity. Moreover, the National Security Council further decided to review the security, safety, and protection of governmental communications in the context of cyberspace. It should be noted that the government has approved the formation of a high-powered committee headed by Interior Minister Rana Sanaullah Khan to investigate the matter of the audio leaks.
Also read: Audio Leak Row: Imran Khan Talks About Foreign Conspiracy in the Latest Clip