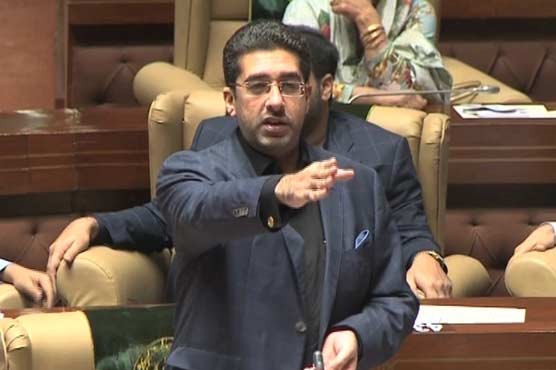 Sindh's IT Minister Taimur Talpur made a shocking claim while addressing assembly this Thursday that Google's live traffic update functionality was developed by Sindh Government and was later handed over to Google.
Read More : Google launches "Grow with Google" program to help workers upskill to high-demand careers
Further explaining this he added that Sindh's IT Ministry was first to introduce white and red lines for traffic updates and later on Google took advantage of this. He urged the fellow MNAs and citizens of the province to also make use of the initiatives taken by Sindh Government.
The video and the statement went viral on Social Media and have shocked many and have been ridiculed by others too.
Following is the complete video of his address to the assembly.
While reacting to the news one of the users said that "Entire world is thankful for PAK IT for their contribution to the world" 
Entire world is thankful for PAK IT for their contribution to the world ????? https://t.co/2tHulxlxfX

— Vivek Dubey ?? (@1878Vicky) March 27, 2021
Another user reacted to the news and said that "Google maps must be renamed as 'Bhutto Maps' after this claim from Sindh's IT Minister".
Google Map was launched in 2005. It is a web mapping service that primarily provides imagery, aerial photography, street maps, 360° interactive panoramic views of streets and roads, real-time traffic updates and much more that has helped users around the globe to keep themselves up to date with current traffic conditions. There are many other rivals but google maps is one of the widely used service and navigation tool throughout the world.
Image Credits : Dunya New