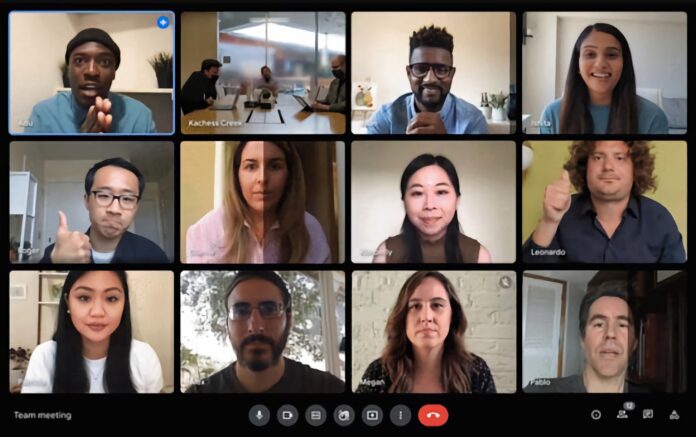 Google Meet has finally rolled out support for 1080p video calls but only for the selected paying subscribers. The new feature will be turned off by default, and eligible users will be prompted before entering the meeting about the new 1080p video call option. The user can toggle it on by selecting the three dots in the top right corner of the video feed and then selecting the 'Turn on HD video' option.
Ifs and Buts of Using 1080p Video Calls
There are a few limitations that come with 1080p video call support; first is that the availability of 1080p video calls depends on your webcam- if the device is compatible with the resolution. According to Google, an additional bandwidth is required to send 1080p video and it will automatically adjust the resolution if the device's bandwidth is constrained.
Earlier, Google only supported resolutions of 720p or lower, but with the recent support feature, the video call will provide an immersive experience with a clearer and more detailed video. The new 1080p video call feature is being gradually released, starting with Rapid Release domains, and Scheduled Release domains are expected to receive the update from 4th May onwards.
Availability of the Feature
Google said that 1080p video calling is available for all users with the following plans: Workspace Business Standard, Business Plus, Enterprise Starter, Enterprise Standard, Enterprise Plus, the Teaching and Learning Upgrade, Education Plus, Enterprise Essentials, and Frontline. It is also available to users with a Google One plan that supports at least 2TB of storage. Google Workspace Essentials, Business Starter, Education Fundamentals, Education Standard, Nonprofits, G Suite Basic, and Business customers and those with personal Google Accounts are left out from receiving this update.
Also read: Google Meet is Now Mimicking Zoom's Easy Option to Unmute