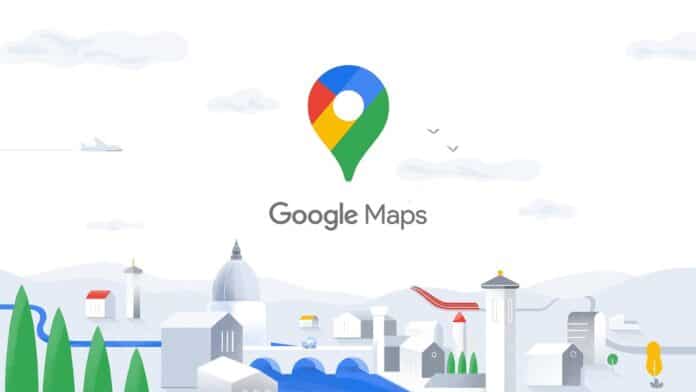 Google revealed several new features for its Maps application that incorporates AI to enhance and develop the user experience. The new features of Google Maps include an updated Live View that provides AR walking directions in large indoor spaces, eco-friendly map routes intended to lessen carbon emissions, in-app weather forecasts, and curbside delivery integration. In general, the tech giant aims to introduce more than 100 AI-based updates to Maps by the end of the year. 
As per the Google Maps product VP Dane Glasgow, Live View is based on AI technology, recognized as global localization, to scan "tens of billions" of Street View pictures to help explain a person's orientation, as well as the accurate altitude and position of an article inside a building, such as an airport, transit location, or shopping center, before presenting directions.
"If you're catching a plane or train, Live View can help you find the nearest elevator and escalators, your gate, platform, baggage claim, check-in counters, ticket office, restrooms, ATMs, and more. And if you need to pick something up from the mall, use Live View to see what floor a store is on and how to get there so you can get in and out in a snap," Glasgow described in a post.
Read more: Google Maps rolls out a new update to ease the navigation
Furthermore, Glasgow added commuters will be able to see the current and forecast temperature and weather situations, as well as the air quality in a region via Google Maps, this notion is made achievable by the data shared by Google partners such as The Weather Company, AirNow.gov, and the Central Pollution Board. These new updates are to be available on Android and iOS, the weather layer option will be accessible worldwide, whereas the air quality update will be rolled out in Australia, the US, and India, with further plans of expansion to other countries.
In addition to it, more efforts are integrated to meet its sustainability commitment, Google further plans to launch in "coming months" an updated version of Maps where commuters will have the ease to view all routes and transportation modes available to their destination, without switching between tabs, while also automatically prioritizing a user's favored transportation mode or modes that are prevalent in their respective cities.