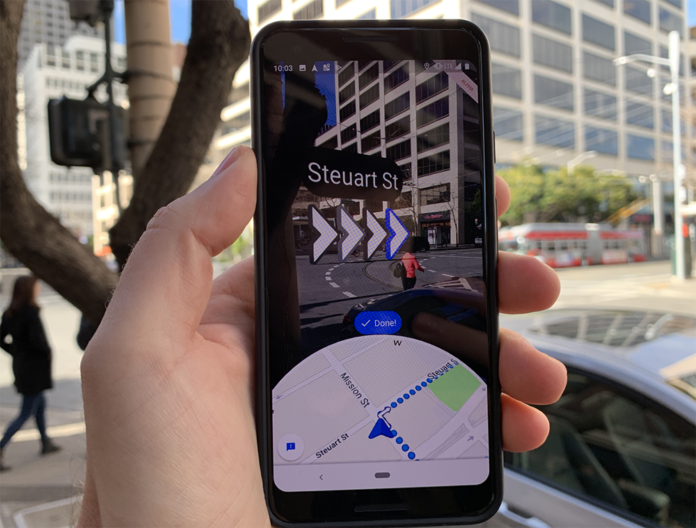 Recently, Google Maps has released a new update to the Android version, that will allow the users to use the application in split-screen mode to navigate. These updated new features will enable a user to easily view the map and get a Street View of the required place simultaneously. This update will definitely make an easier experience for the users.
Read more: DigiKhata secures Rs.15 million grant in FIWC 2020 organized by Karandaaz
The Split-screen mode of Google Maps is very easy to use as the feature launches automatically as soon as you place a pin on the map and enter the Street View. This leads us to that a user does not have to do something in order to turn this feature on. Google Maps has made this feature available in both vertical and horizontal orientations.
Furthermore, along with split-screen mode, there is also an Expand button, which enables the user to enter into the full screen if it prefers the previous appearance of the app.
In the long run, it will help the users to easily go back and forth on a road in the Street View as the map is also opened right below it. This difficulty has been proven as a hectic process in the previous update.
Read more: Govt brings transparency and ease to the pension payment process through the DCS
The users can avail of this new feature by updating their Google Maps to version 10.59.1, though it is a server-side update. This is why there are a number of users who already have the latest version but still don't have the new update. This may be the reason for the lack of an official announcement.
Previously, this feature was seen on the web version of Google Maps but is expected to be rolling out soon to Android devices around the world very soon.
Source: Pro Pakistani
Image Source: TechCrunch