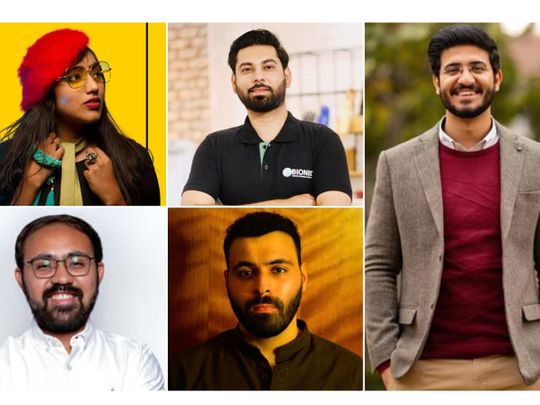 Forbes has announced its eighth annual 30 Under 30 Asia list, featuring five talented individuals from Pakistan, who have made the nation proud. The list consists of young delegates making a difference across ten industries; entertainment and sports; finance and venture capital; enterprise technology; media, marketing & advertising; industry, manufacturing & energy; social impact; consumer technology; the arts; retail & commerce, and healthcare & science.
Five Talented Individuals from Pakistan Who Made It to Forbes
The five young Pakistanis who were featured in the Forbes under-30 List have been recognized in various categories, including The Arts, Media, Marketing & Advertising, Finance & Venture Capital, and Social Impact. Here is the list of five Pakistanis who got features for their immense talent and for creating an image in society:
Ayesha, an internationally acclaimed multimedia visual tech artist, has gained recognition for her unique art – Her art features traditional methods and digital technology to explore themes.
Azam Mahmood has been acknowledged for his contributions to the entertainment industry – He is a story editor for a drama series and is also working with Golden Globe-winning actor Ramy Youssef.
Shershah Hassan and Waleed Amjad Islam are recognized in Finance & Venture Capital category – The duo aims to reach the country's huge Muslim population. They have also partnered with Foodpanda BNPL player Muawin in a bid to extend its reach and provide financial access.
Anas Niaz has been recognized for his groundbreaking work in developing low-cost bionic arms – He founded Bioniks, which is a social enterprise that develops low-cost bionic arms.
Other Notable Personalities
Sara Wahedi, founder of Ehtesab helps users in Afghanistan navigate gunfire, roadblocks, explosions, and other security risks through its app. Austen Chu, co-founder of Wristcheck, an online luxury watch consignment store is also featured in the Forbes Under-30 list.
Also read: Pakistani Startup Sehat Kahani Makes it to Forbes' Top 100 Companies to Watch