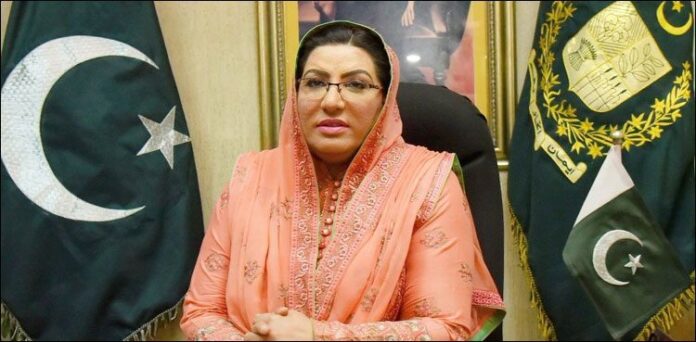 Dr. Firdous Ashiq Awan, the special assistant to Punjab Chief Minister Usman Buzdar on information and culture, visited the Sialkot Bazaar on Sunday and inspected the condition of items being sold there. When she discovered that the fruits were not fresh enough and were not according to standards as well. For this reason, she insulted Assistant Commissioner (AC) Sonia Sadaf in harsh language at a stall in a disrespectful display of unjust hostility and showmanship.
A short clip of the incident went viral on social media, in which Dr. Awan can be seen yelling at and criticizing the Assistant Commissioner in public, for the bad quality of food. She went on insulting her until AC Sadaf walked off. Sadaf did try to justify herself but couldn't get a word in during Awan's unrelenting rant.
Read more: IT Ministry hires Pakistan's most expensive consultant for 28 crores
"We are getting you recovered from one place or the other every other moment," the SACM had told the lady officer in an offensive tone. To this the assistant commissioner replied saying "Madam, it was due to heavy rush". Dr. Firdous said everyone here is in a rush. "Have you descended from heavens?" The officer answered that she had not descended from any heaven. 
Dr. Firdous still continued the argument and told the Assistant Commissioner that if her life was valuable, all those visiting the bazaars had valuable lives too. "You are not behaving like an Assistant Commissioner. I'll ask the person who appointed you as an assistant commissioner," the SACM added. "You should go to your VIP drawing-room and take a rest there." 
Read more: NITB promises to have a Cyber Parliament in place by June
"It is your responsibility to get rotten fruits removed from here. You are paid a salary for it. I don't get any salary, but you do, and it is your duty," Dr. Firdous slammed these words to the AC. Following that Assistant Commissioner Sonia Sadaf left the bazaar.
Furthermore, in this regard the PML-N Senior vice president, Maryam Nawaz stated that civil servants and bureaucrats get appointed to any executive position after outshining in studies and passing competitive exams. Calling out on the government, she said they were not "selected" to the posts. Moreover, she further stated that any minister or the chief minister's special assistant had no right to offend any officer and directed Dr. Firdous Ashiq Awan to offer an apology to Assistant Commissioner Sonia Sadaf.
Image Source: Ary News