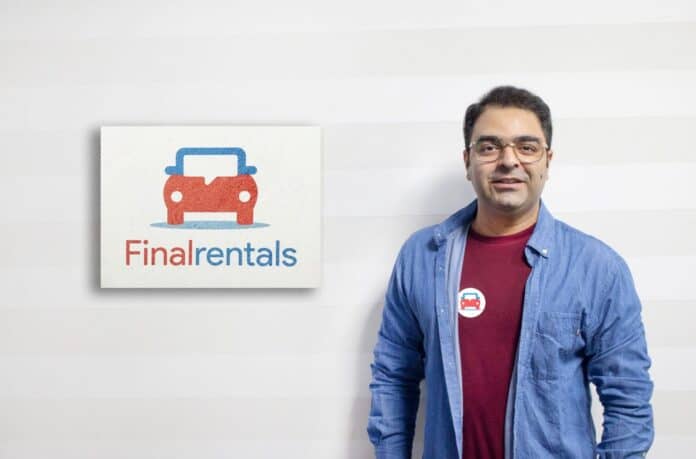 Finalrentals is a car rental marketplace that was established by Ammar Akhtar and is the largest car rental marketplace in the UAE.
Although the crisis caused by the pandemic brought a downturn in markets, this car rental
company has managed to become leaner and a better organization.
The firm is developing its business model to grow into a fully-fledged car rental brand by
spreading to new markets globally through the means of franchising.
Finalrentals is not on boarding any corporation with less than 4 locations or less than 1,000
hirable rental automobiles. That presents it as an attractive opportunity for the end customers who will have nearly unlimited choices.
"To fuel this global growth, we are raising $20M this year, and within another two years, will be gearing up for our first-ever IPO on the Pakistan Stock Exchange. Subsequently, within a total of five years from now, we will be aiming for a secondary offering on the NYSE," stated Ammar Akhtar, Founder and CEO of Finalrentals.
Read More : Careem rolls out "Breakfast" with colleagues becoming Food Delivery Captains on bicycles
If the requirements for owning a Finalrentals franchise are fulfilled by a potential franchisee, first the organization will obtain a set of brand guidelines. Every franchisee will then receive the award-winning digital platform termed "Finalrentals Blade," which covers, among other things, a mobile app to process 100% of the bookings digitally. The program further contains to provide specialized training to all the franchisees using their systems.
Currently, the company's franchises are located in Malta, Ireland and more franchises are in underworks in Poland, Italy, and Spain. Although, the company is planning to expand to Pakistan soon.
Moreover, if a company wants to attain the title of Finalrentals franchisees, then they can contact Finalrentals on their webpage. As the company is looking forward to associating with car rental businesses from all countries.
Source: TechJuice