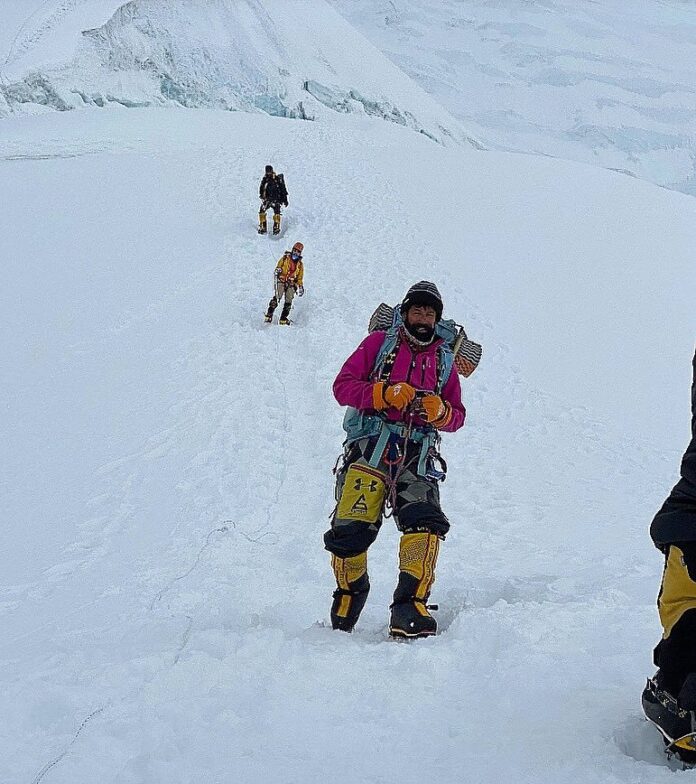 On Friday, well-known Pakistani mountaineer, Ali Raza Sadpara passed away in Skardu at the age of 56, weeks after a fall left him severely injured. On May 17, Ali Raza Sadpara encountered excruciating injuries when he slipped from a cliff and fell into a ditch during a regular climbing drill. According to Ali Raza Sadpara's family, the physicians at the Skardu hospital, where he was taken for treatment, said the famous Pakistani mountaineer had snapped his spinal cord and several ribs. Ali Raza Sadpara's funeral prayers took place today at the Olding village's graveyard at 10 am.
Ali Raza Sadpara Had Climbed Pakistan's 8,000-Metre Peaks 17 Times
Furthermore, the famous Pakistani mountaineer, Sadpara was to attempt scaling the K2, the world's second-highest peak, this summer. The mountaineer's career started in 1986 and he had climbed Pakistan's 8,000-metre peaks 17 times, including the Nanga Parbat, Broad Peak, Gasherbrum-II, and Gasherbrum-I – all higher than 8,000 meters. Sadpara was further said to be the coach for notable mountaineer Ali Sadpara, who passed away last year attempting to climb the K2, Hasan Sadpara, and numerous other climbers.
The Death of the Famous Pakistani Mountaineer is a Huge Loss for Mountaineering in Pakistan
Fellow climbers, politicians, journalists, and civil society members conveyed condolences to his family and defined Sadpara's death as a "huge loss" for mountaineering in Pakistan. They further recognized the climber for his contributions to the buildup of adventure tourism. Saad Munawar, Sadpara's trek manager, was also bereaved by the news. "Heartbroken at the demise of Ali Raza. Death is indeed the biggest reality of life," he wrote on his Instagram account. "Pakistan will miss a legend. Pakistani mountaineers will miss their mentor and the mountains will miss their best friend."
Moreover, American climber Luke Smithwick shared a picture of Ali Raza Sadpara on his Twitter which he said was taken last summer while climbing Gasherbrum-II.
Ali Raza Sadpara passed away this morning. I snapped the photo last Summer while climbing Gasherbrum Two, he was with another team yet we all work together on 8000 meter mountains, that's how summits happen.
•
It's important that he is remembered, a humble master. pic.twitter.com/xKriAyGI1O

— Luke Smithwick (@lukesmithwick) May 27, 2022
Army chief General Qamar Javed Bajwa also expressed his grief on the sad passing of the famous Pakistani mountaineer. "May Allah Almighty bless the departed soul in eternal peace, Ameen" he was quoted in a tweet as saying by the DG ISPR.
General Qamar Javed Bajwa, #COAS, expresses grief on the sad demise of renowned Pakistani Mountaineer Ali Raza Sadpara. "May Allah Almighty bless the departed soul in eternal peace, Ameen" COAS.

— DG ISPR (@OfficialDGISPR) May 27, 2022
Read more: K2 base camp's first-ever cellphone tower named after Ali Sadpara