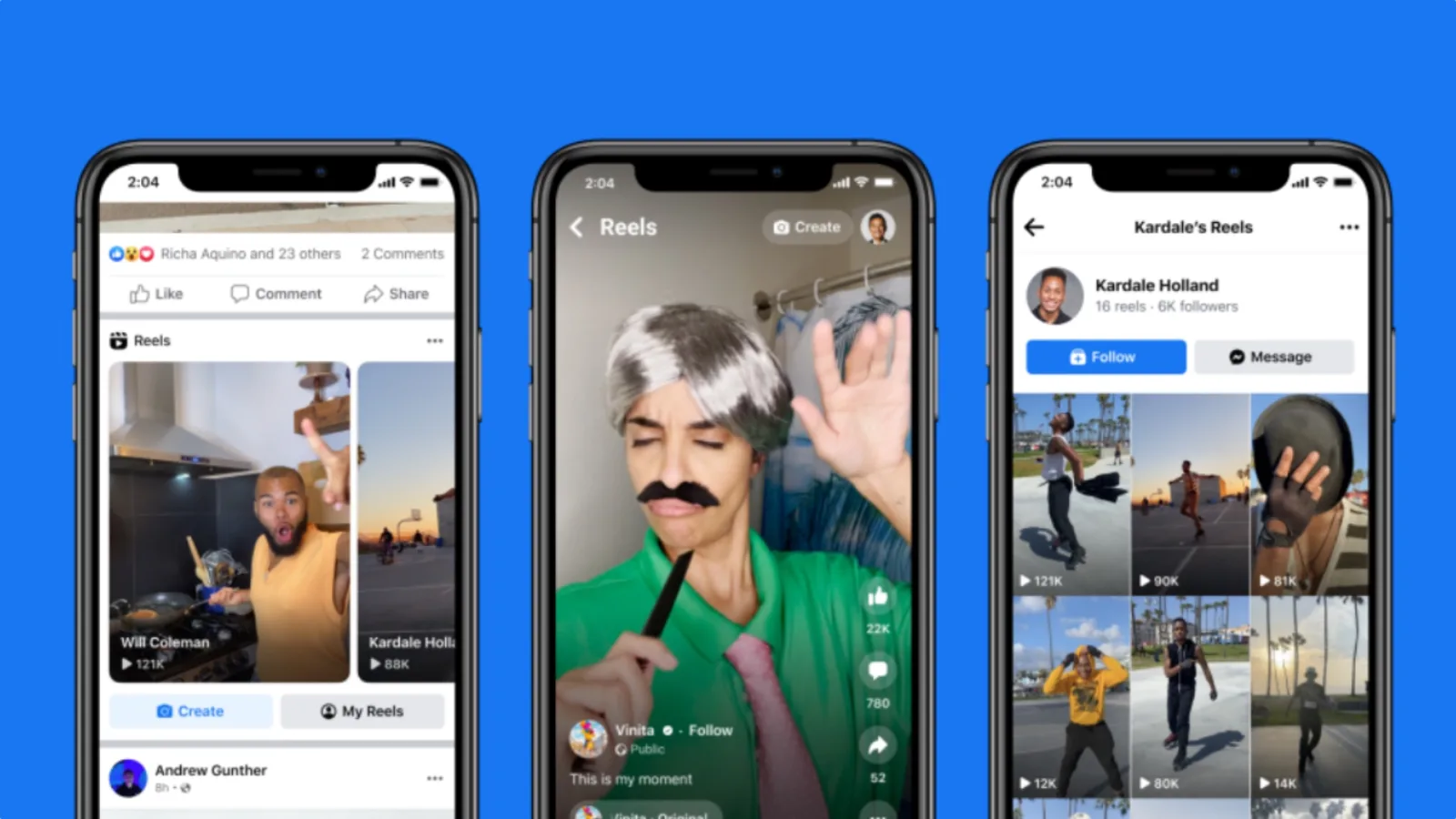 Facebook launched a new – Sharing to Reels – feature that will allow users of third-party apps to post directly to Facebook Reels. Meta's director of product management, John McCarthy, said in a blog post; "Instead of downloading their video content and uploading it later, they can now create and share video seamlessly with one tap of a button."
Facebook's Sharing to Reels feature came as Reels rolls out globally
The sharing to Reel feature will work once the third-party apps are integrated with the Sharing to Reels feature, a Reels button will appear in the apps, enabling users to share short videos, which they can then customize with editing tools, such as; audio, captions, effects, stickers and text. The development came right after the Reels feature rolled out globally after launching in the U.S. last September.
The third-party apps already integrated with the sharing to reels feature, include; Smule, Vita, and Viva Videos. John said; "Anyone can create a Reel on Facebook and become a creator on the global stage or just share them with friends and family. Reels can include audio, augmented reality effects, and captions with hashtags or tags for other accounts. When a person shares their Reel from a third-party app to Facebook, people can easily follow along, like, comment, and share with friends and family."
Reels are the fastest-growing content format
Meta CEO Mark Zuckerberg said in a Facebook post.; "Reels is already our fastest-growing content format by far, and today we're making it available to everyone on Facebook globally." The company said that video now accounts for half of the time people spend on Facebook. Recently, it also announced new ways for creators to make money through the Reels. Meta's CEO has also called TikTok a big competitor that's growing at quite a fast rate off of a very large base.
Read more: Meta Launches Facebook Reels with Additional Features
Source: Tech Crunch