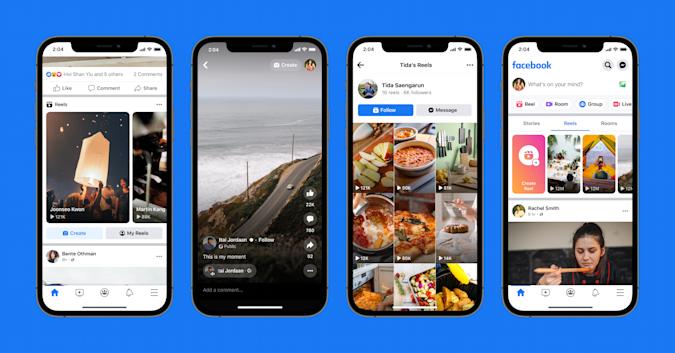 Meta has launched Facebook Reels to more than 150 countries in a move to match the fastest-growing content format. Meta launched Reels on Instagram in 2020 which became hugely popular among creators in no time.
Facebook Reels along with additional tools and features
Using Facebook Reels, the users will be able to remix others' videos, duet them, and upload clips up to 60 seconds in length. Meta will also be adding new video clipping tools in the coming months that will make it easier for creators who publish live or long-form, recorded videos to test different formats. The CEO of Meta, Mark Zuckerberg said; "Reels is already our fastest-growing content format by far, and today we're making it available to everyone on Facebook globally."
In addition, Zuckerberg stated that his team is increasing experiments of new revenue techniques for Facebook videos, beginning with advertisements like banner and sticker ads that will benefit creators, who will be able to earn more ad money. They will also be introducing full-screen and immersive advertising between reels in the near future. Meta also said it would roll out updates for users to make and see Facebook Reels in new places, such as in its Stories feature, its Watch tab, and at the top of the news feed.
Mark acknowledged TikTok's success
Meta's CEO, Mark Zuckerberg, believes that Facebook lost active users due to TikTok's rise in popularity. He said; "People have a lot of choices for how they want to spend their time, and apps like TikTok are growing very quickly." Recently, Meta's quarterly earnings report revealed that the company's growth remains stagnant and for the first time in 18 year history, Facebook lost active users, about half a million, in the last three months of 2021.
Read more: Facebook Loses Daily Users for the First Time Ever
Source: Meta Blog