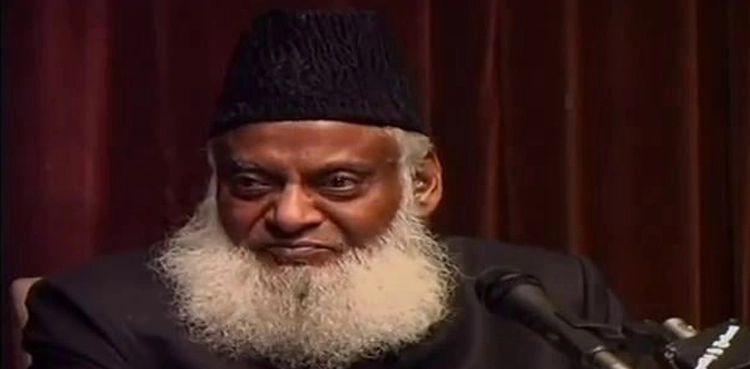 The Pakistan Telecommunication Authority (PTA) has urged YouTube to review its decision to unblock the YouTube channel of the late Muslim scholar, Dr. Israr Ahmed. The authority said in its appeal to YouTube; "This unilateral shutdown of Dr. Israr Ahmed's channel, a prominent Muslim scholar, raises questions about the arbitrary limits of online expression."
Dr. Israr Ahmed has nearly three million followers on his YouTube channel
Dr. Israr Ahmed was a very prominent figure among Muslims and his lectures are listened to by the masses. His official YouTube channel has nearly three million followers but was shut down by YouTube recently due to the anti-Semitic remarks. The closed YouTube channels included videos of Dr. Ahmed explaining Islamic discourse including Quranic teachings and lectures on the implementation of the Islamic system in the social and cultural fields etc.
YouTube took action after a Jews newspaper published articles about Dr. Israr Ahmed and claimed that British Pakistani Malik Faisal Akram, who took the Texas Synagogue hostage, was inspired by lectures of Dr. Israr Ahmed The video streaming giant was quoted saying; "Upon review, we removed the channel belonging to Israr Ahmad for violating our hate speech policies and a further eleven videos have been removed either as a result of this circumvention or for violating our violent extremism and hate speech policies."
Read more: Israeli Jews Celebrate the Removal of Dr. Israr Ahmed's Official YouTube Channel
India banned Pakistani YouTube channels
Just yesterday, The Indian ministry of information and broadcasting banned 22 YouTube channels – including four based in Pakistan – over charges of spreading disinformation that posed a threat to national security and public order. In December, last year, around 20 YouTube channels were blocked for airing anti-India content. The Indian government has been using new IT rules introduced in 2021 which were mostly aimed at regulating large social media firms and gave the government more powers to take down content.
Source: Express Tribune