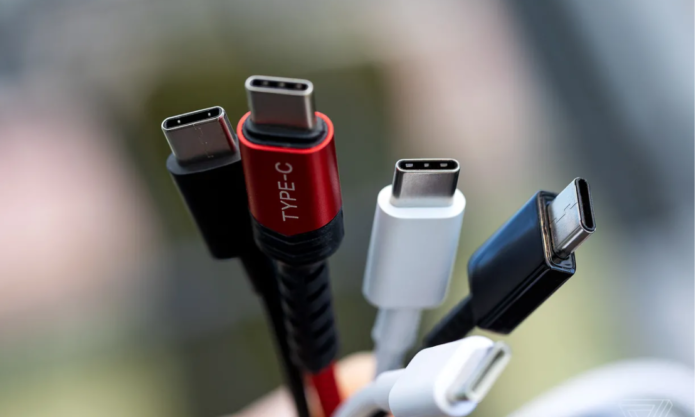 On Thursday, the European Commission presented a legislative proposal for a common phone charger for all mobile phones, tablets, and headphones. The said proposal is expected to have the biggest impact on Apple, which continues to utilize its exclusive Lightning connector rather than the USB-C connector chosen by most of its rivals. The new laws are meant to cut down on electronic waste by enabling people to re-use current chargers and cables when they purchase new electronics.
Apple to Suffer the Most with the Newest EU Proposal 
European Commission wants the sale of chargers to be decoupled from devices and further proposes a harmonized charging port. Apple, whose iPhone handsets are charged from its Lightning cable, has said rules forcing connectors to adapt to one type could discourage innovation, forming a mountain of electronic waste, and irk customers.
Furthermore, rival Android-based devices are charged employing USB-C connectors. Half the chargers sold with mobile phones in 2018 had a USB micro-B connector, while 29 percent had a USB-C connector and 21 percent a Lightning connector, as per a 2019 Commission study.
Read more: EU join forces with Bill Gates to unlock new investments for clean tech
Are your chargers piling up in a drawer?

We propose a common charger for mobile phones and other similar electronic devices.

A single charger will be more convenient for people and will reduce electronic waste.

Read more: https://t.co/hkspfjwlhu #DigitalEU pic.twitter.com/ZhWZ8xSGKH

— European Commission 🇪🇺 (@EU_Commission) September 23, 2021
The Proposal Can Reduce a Cost of €250 Million a Year
"This will make it easier for consumers to see if their existing chargers meet the requirements of their new device or help them to select a compatible charger," the European Commission notes, going on to advise that the full package of measures will benefit consumers limit the number of new chargers they purchase and help them save €250 million a year on redundant charger purchases.
Moreover, in its announcement of the common phone charger proposal, the European Commission confirms that the "voluntary approach" it has pursued for over a decade — trying to push the electronics industry toward a universal standard through tools like a Memorandum of Understanding — has failed to produce the sought-for standard, with still three distinct types of mobile phone chargers in action for example.
Having Common Phone Charger Will Create a Massive E-Waste
Apple has disagreed with today's common phone charger proposals in a statement. "We remain concerned that strict regulation mandating just one type of connector stifles innovation rather than encouraging it, which in turn will harm consumers in Europe and around the world," stated a spokesperson from the firm. The company has also previously opposed the proposals because it says they jeopardize generating e-waste by pushing people to throw out their current Lightning accessories if they're conflicting with the universal standard of a common phone charger.
Source: TechCrunch