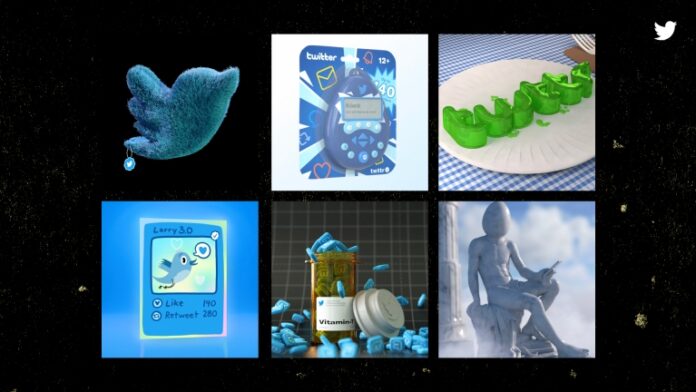 On Thursday, Twitter Inc. announced the launch of its Twitter Tips feature and said it would soon allow Bitcoin tipping, expanding its pilot tipping feature globally. Furthermore, the company also announced its plans to allow users to connect to their crypto wallets and confirm NFT ownership, a move intended to support creators monetize their content on the platform.
Creators Now Have a Growing interest in Apps Running on Blockchain
"There's this growing interest among creators to use apps that run on the blockchain," said Esther Crawford, Twitter's product lead for creator monetization. "We want to help creators participate in the promise of an evolving decentralized internet directly on Twitter." The recent Twitter updates are part of a strategy at Twitter to court creators by providing them more ways to share their work on the service, and more ways to make money.
tested the Tips feature, turns out people love money

rolling out on iOS with Android coming soon pic.twitter.com/pkmLHzg6fu

— Twitter (@Twitter) September 23, 2021
Twitter Tips Feature is Facilitated by Strike
Moreover, there will be a couple of ways Bitcoin tippings can operate in the Twitter Tips feature. Users will be able to add a Bitcoin Lightning wallet or their Bitcoin address to begin accepting Bitcoin tips. Lightning wallets are common among users in the crypto space due to their lower transaction fees, the social media platform stated. Twitter's implementation of this applies Strike, a payments application developed on the Bitcoin Lightning Network that enables people to send and receive Bitcoin free and immediately, it said.
Read more: Twitter Tests a New Label that Allows Good Bot Accounts to Self-Identify
Jack Dorsey is a Big-Time Bitcoin Enthusiast
Furthermore, Twitter Chief Executive Officer, Jack Dorsey is a big-time Bitcoin supporter, often tweeting about the digital currency and promoting it to his followers. He has said it could be the internet's first "native currency." He is further a big believer in decentralization — or taking command away from one single organization or company and expanding it out among many people. Twitter has further financed a project called Bluesky, which is aiming to build decentralized features for social media platforms.
In addition to this, Nonfungible tokens (NFTs) are an important part of that decentralized version of the internet and have exploded in demand and price this year. Everyday NFT sales topped on Aug. 28 at $267.6 million, according to tracker NonFungible. Several NFTs have been sold for millions of dollars, and Twitter has generated some NFTs of its own and given them away to users. "We recognize it is still early days for digital currencies, but we think that that's the future," Crawford said.
Source: TechCrunch