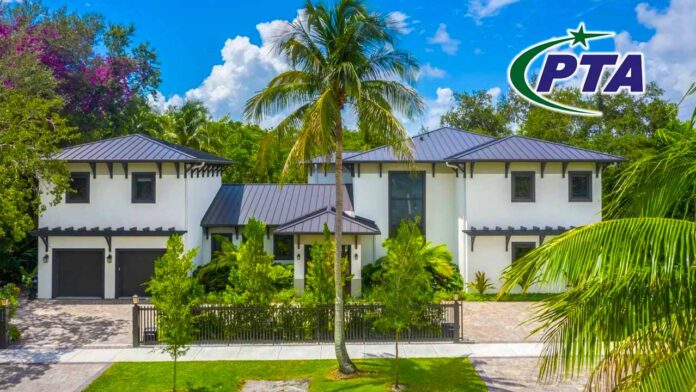 The Pakistan Telecommunication Authority (PTA) decided to take action against illegal housing societies and projects by prohibiting them from advertising on social media. The decision came after the Lahore Development Authority (LDA) had approached the PTA to take action under the directions issued by the Lahore High Court in a written petition to control the advertisements of illegal housing societies on digital and social media.
Illegal housing societies operating on social media are asked to refrain from advertisement
The PTA statement reads; "All such housing schemes, operating without proper NOC of the concerned quarters, are advised to refrain from advertising the illegitimate business on social media platforms, else the authority will initiate action as per its mandate under the law." The Lahore High Court (LHC) in a writ petition vide its order of March 30, 2022, with respect to controlling advertisements of illegal housing societies on digital/social media.
The sources onside the PTA said that the application of LDA was received by the Ministry of communication which has been forwarded afterward. They also added that the step is taken to control the mushroom growth of illegal housing societies in big cities, especially in Lahore, Islamabad, and Rawalpindi. A district administrator from Rawalpindi explained that there are 318 illegal private housing schemes in the Rawalpindi district followed by 98 in Attock and 12 in Chakwal. The owners of these illegal housing schemes have sold thousands of files to naive citizens who will wait for decades to get possession of their plots.
Protecting the greens of the twin cities
Rawalpindi Commissioner Noorul Amin Mengal said there was an urgent need to protect the surrounding green areas of the twin cities of Rawalpindi and Islamabad but illegal societies have not only reduced the green areas but it has also created unnecessary traffic jams. Moreover, the Punjab government has also issued instructions to preserve the agricultural land in order to protect the greens of the twin cities.
Read more: PTA Blocks Access to Over 1 Million Websites and 140 Mobile Phone Apps