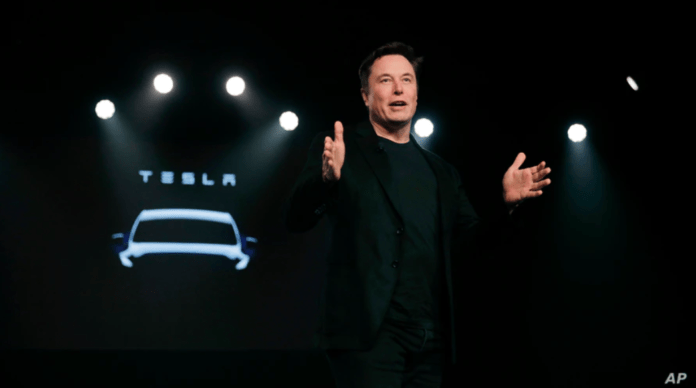 The billionaire Tesla CEO, Elon Musk has proclaimed that the company will now accept Bitcoin as a form of payment for a new electric vehicle.
On Wednesday, Elon Musk tweeted making good on a commitment the company agreed to in a financial filing the previous month. Musk further informed that the digital currency will not be converted to dollars and that trading with Bitcoin will be available outside the U.S. later this year.
Dan Ives, an analyst at Wedbush Securities, stated "this is a seminal moment for Tesla and the crypto world." "We expect less than 5% of transactions to be through Bitcoin over the next 12 to 18 months however this could move higher over time as crypto acceptance starts to ramp over the coming years," he added.
Read more: Tesla cars banned from China's military complexes over security concerns
Tesla had previously mentioned its plans to receive bitcoin as payment from the buyers of Tesla cars. In its yearly filing with the Securities and Exchange Commission (SEC) last month, the company stated that it expects to commence receiving bitcoin as a form of payment for its products in the distant future. Moreover, the company stated that it had invested $1.5 billion in bitcoin as part of a tactic to "invest a fraction of cash in certain alternative reserves."
Since then, the corporation has awarded Zach Kirkhorn, its chief financial officer, a new title: "Master of Coin", along with it Musk received an extra title of "Technoking of Tesla", according to an SEC filing.
Furthermore, as per statistics both Tesla and Bitcoin have escalated sharply in value over the previous 12 months, with shares of Tesla rising from $100 to $600 and Bitcoin from $7,000 to over $55,000.
In addition to it, Musk announced that the plan is to expand bitcoin payments to other nations by the end of this year. Depending on the business, that would entail some administrative work, but apparently, the CEO feels that this notion is worth the effort. 
Source: TechCrunch