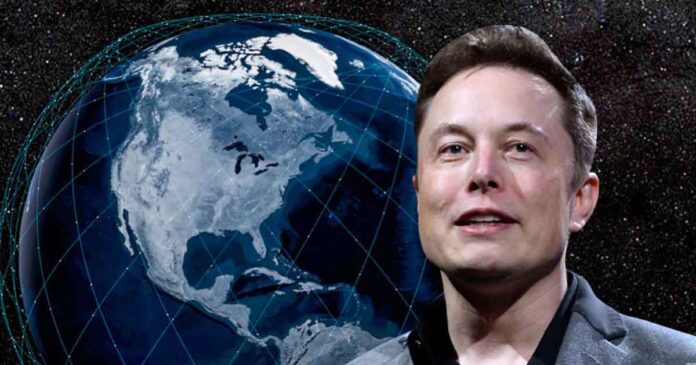 SpaceX founder, Elon Musk, announced that the company's Starlink internet services are now active in Ukraine as the country suffers power outages due to Russia's invasion.
Read more: Elon Musk's StarLink is Planning to Launch Satellite Broadband Internet in Pakistan
Activation of Starlink internet services came as a response to a plea
Musk's actions were in response to a plea from a senior Ukrainian government official who asked him to provide more Starlink stations to the country. Musk tweeted; "Starlink service is now active in Ukraine. More terminals en route." The tweet came 10 hours after the Ukrainian Minister of Digital Transformation Mykhailo Fedorov made the request.
Starlink service is now active in Ukraine. More terminals en route.

— Elon Musk (@elonmusk) February 26, 2022
Internet monitor NetBlocks said that Ukraine has seen a series of significant disruptions to internet service since Thursday when Russia launched a special military operation in the country. Moreover, Georgia Tech's Internet Outage Detection and Analysis (IODA) project, which monitors the internet, reported serious outages in Ukraine starting late on February 23rd.
SpaceX provides internet access to Tonga
The Hunga Tonga volcano's shockwave shattered Tonga's internet connection, adding days of gut-wrenching uncertainty to disaster assessments. A @SpaceX team is now in Fiji establishing a Starlink Gateway station to reconnect Tonga to the world.

Great initiative, @elonmusk!

— Aiyaz Sayed-Khaiyum (@FijiAG) February 7, 2022
A volcanic eruption has left the South Pacific Kingdom of Tonga with limited internet access since Jan 15th.  But SpaceX is now working to bring emergency broadband service to the region with the help of Starlink, its satellite internet service. Elon Musk is helping reconnect Tonga to the internet while repairs on an undersea cable were underway. An official from Fiji tweeted that a team from Musk's SpaceX company was in Fiji establishing a station that would help reconnect Tonga through SpaceX satellites. SpaceX runs a network of nearly 2,000 low-orbit satellites called Starlink, which provides internet service to remote places around the world.
Source: CNN