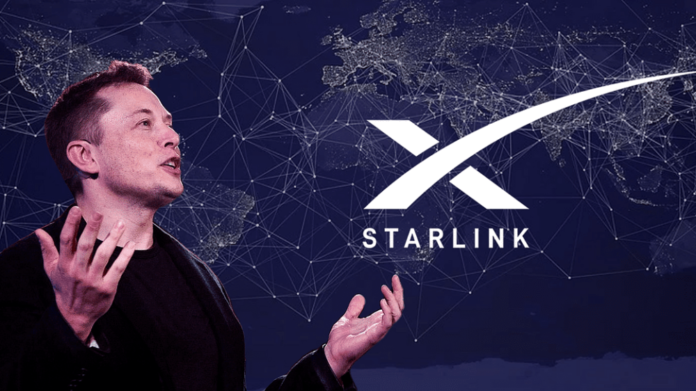 Officials from the US-based global satellite broadband provider Starlink consisting of Director Middle East & Asia, Ryan Goodnight, and Head of Global Site Acquisition, Ben Macwilliam, visited Pakistan Telecommunication Authority (PTA) Headquarters to discuss the matters about the provision of satellite broadband connectivity in Pakistan.
Read more: Elon Musk is Launching a Satellite that will Livestream Ads from Space
Starlink plans to connect Pakistan to their global network
The delegation of Starlink met with the Chairman of PTA, Maj General Amir Azeem Bajwa (R), and the Executive Director Frequency Allocation Board. The delegation discussed the plans of Starlink for connecting Pakistan to their global network. The Chairman of PTA highlighted PM's Digital Pakistan vision to the Starlink members and the prospect of Pakistan's evolving market for quality broadband internet.
Press Release: US based global satellite broadband provider Starlink's Director Middle East & Asia, Mr. Ryan Goodnight and Head of Global Site Acquisition Mr. Ben Macwilliam visited PTA Headquarters, Islamabad today. pic.twitter.com/d8JeArBrC2

— PTA (@PTAofficialpk) December 13, 2021
PTA assured their full support to the members of the Starlink delegation in line with the regulatory framework for Starlink's operations in Pakistan. A user claims that he reserved the internet service from Starlink for his location in Islamabad, which worked and asked him to pay for the service, indicating that it's coming to Pakistani user wrote, "I had applied for waitlist a few months ago and got invited last night. This is not to say that people from other countries weren't invited. Cant know without applying for the waitlist. But my invite means they plan to beta test around the E11 area soon!"
I got invited last night to reserve a Starlink spot for services in Islamabad, Pakistan. I didn't expect this to happen this soon. Starlink is coming to Pakistan! pic.twitter.com/6ViK4gC59V

— Yolo venture (@HamadDar) February 26, 2021
SpaceX's satellite can provide 97% coverage in Karachi
A user tested the Starlink internet service in Karachi and shared his experience on Twitter claiming that at launch one of the biggest city of Pakistan will get 97.5% coverage. He wrote; "SpaceX's Starlink global internet will be incredible. Just 20-40 ms! 50-150 Mbps speeds. At USD 99 beta price that is solid. Expect prices to come down and become inclusive very quickly. At launch, Karachi will get coverage 97.5% of the day!"
Source: Pro Pakistani