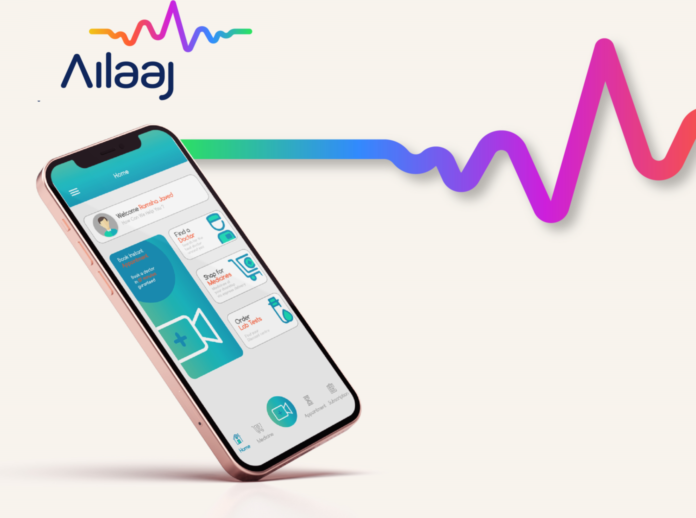 On Wednesday, Pakistani digital healthcare startup, Ailaaj announced raising $1.6 million in its seed round. The company is offering end-to-end patient care services. The seed funding was directed by JS Group, Pakistan's notable monetary services conglomerate, with participation from other investors including Lahore-based Fazal Din Group, Leonine Tech Ventures, and private equity investors from East Asia.  
The digital healthcare startup, Ailaaj was established by the procurement of telehealth startup, AugmentCare which was founded in the year 2017, and Sehat.com.pk, an online pharmacy established in 2014. Augmentcare had earlier raised roughly $1 million during its early days.
The Digital Healthcare Startup Intends to Bridge Patient Care Gaps 
As a digital healthcare startup now, Ailaaj states that it will bridge the patient care gaps with its vertically integrated primary care platform powering a personalized, end-to-end healthcare experience from analysis by Pakistan Medical and Dental Council (PMDC) qualified doctors, to delivery of medicine, corporate wellness, and to ongoing care into one seamless offering.
Read more: DeafTawk Receives $250,000 Funding From the GSMA Innovation Fund
"It's a holistic, 360-degree platform for any patient in their disease continuum and also the patient journey. It's patient-centric and we take your burdens off of you. You don't need to be taking your lab tests or reports with you. Everything is centralized, all you need to do is pick up the phone, everything else is going to be taken care of," Hyder Mumtaz, founder, and CEO of Ailaaj stated.
Ailaaj Aims to Tap into Pakistan's $4 Billion Worth Pharmaceutical Sector
In addition to this, while addressing medicine, Ailaaj states that it is tapping into Pakistan's estimated $4 billion pharmaceutical sector. As per the PBS data, average Pakistani spending on healthcare has grown from Rs56 per person per month in 2002 to Rs335 per person per month in 2018, averaging a growth rate of 11.8% per year.
"The natural progression will be to leverage key opinion leaders through social commerce to expand into the baby and beauty sectors," a statement from the tech startup, Ailaaj read. "Pharmaceuticals, beauty and baby products along with doctor consultations and lab testing is approximately a $20 billion market," it added.
Source: Profit Pakistan Today