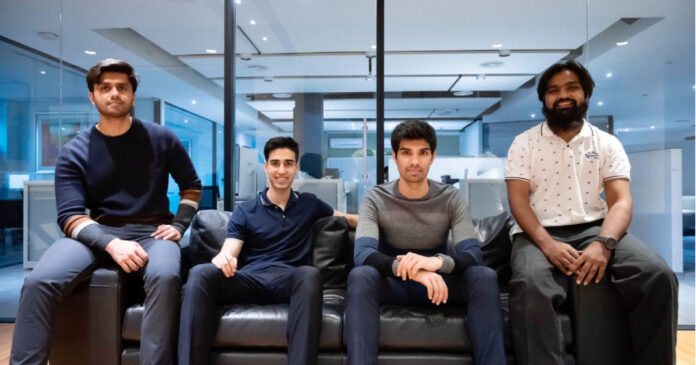 Pakistani financial technology startup, Seed Labs, based in Karachi, has successfully raised $6.5 million in seed funding to introduce a derivatives trading platform. It was inaugurated about a year ago by four young men in their mid-20s: Yameen Malik, Rabeel Jawaid, Zabi Mohebzada, and Ahmad Jawaid, according to a report.
The first app designed by Seed Labs was intended for decentralized trading of derivatives on stocks, digital currencies, and stocks employing blockchain technology. Seed Labs is supported by investment money from investors in 9 different nations, including institutional liquidity providers, Alameda Research, Kronos Research, LedgerPrime, and others that collectively trade over $28 billion a day, the firm stated in a statement.
Read more: Saudi startup 'Retailo' raises $6.7 million in a seed funding round, total investment reaching $9 million
The first platform planned to be inaugurated later this year will primarily be a Perpetual Swap Trading Exchange. It will enable any trading partner from any asset class to be offered — from products, investments, digital assets to pre-IPO commodities. 
Read more: Karachi-based trucking marketplace 'Truck It In' raises $1.5 million in Pre-Seed funding round
"Right now, our target markets are Europe and the Asia Pacific Region. The derivatives exchange is expected to launch in Q3 of this year and is currently undergoing the first round of technical security and penetration testing audits", Says Zabi, according to a report. 
Fintech trading platforms are starting to make derivatives trading obtainable to non-professional funders. Silicon Valley-based Robinhood is an example of such as a platform that has been in the headlines recently. The purpose of the Robinhood app in increasing games retailer GameStop stock value has lured the scrutiny of regulators at both the SEC and FTC. The fintech-based dealing platforms are perceived as a disruptive force by fintech enthusiasts and critics alike. 
Read more: Securiti, led by Pakistani Entrepreneur Rehan Jalil announces funding from Cisco Investments