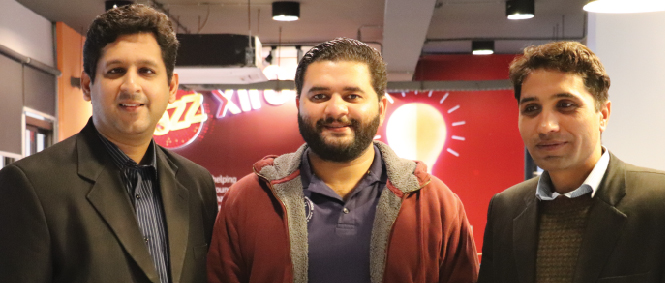 DeafTawk, an on-demand sign language translation assistance provider, has received funding of $250,000 from the GSMA Innovation Fund for the purpose of Assistive Tech. The GSMA Innovation Fund received 350 requests from start-ups and SMEs in 31 nations. After a meticulous assessment process, four final grantees from Asia and Africa for Assistive Tech were chosen by an independent committee of specialists.
GSMA Innovation Fund Is Supported by Well-Known Entities
Furthermore, the GSMA Innovation Fund is supported by the UK Foreign, Commonwealth, and Development Office (FCDO) and supported by the GSMA and its members. Moreover, the Fund intends to address the various requirements of people with disabilities and tackling the barriers with Assistive Tech. The Fund promotes innovative advanced tech solutions with positive socio-economic impact in low- and middle-income nations.
Read more: Three Pakistani startups win a £668,000 GSMA grant for mobile internet adoption and digital inclusion
Under this plan, the GSMA will sustain DeafTawk in building important alliances with mobile operatives and provide mentorship on how to better assist the differently-abled population and balance their services. In addition to this, the startup will further receive an opportunity to showcase its digital solution on multiple platforms.
DeafTawk Will Use this Fund to Help More Than 9 Million Deaf Population
"We are delighted to be a part of The GSMA Innovation Fund for Assistive Tech. This grant will certainly help us improve our product and allow us to create a positive impact on the lives of the hearing-impaired community across Pakistan. We look forward to working with the GSMA team." Said Ali Shabbar, the CEO at DeafTawk.
This opportunity will go a long way in helping the 9 million deaf population in Pakistan. In addition to producing affordable and convenient interpretation assistance, the grant will also allow DeafTawk to generate more employment opportunities by coaching and onboarding sign language interpreters from across the country using Assistive Tech.
Source: TechJuice