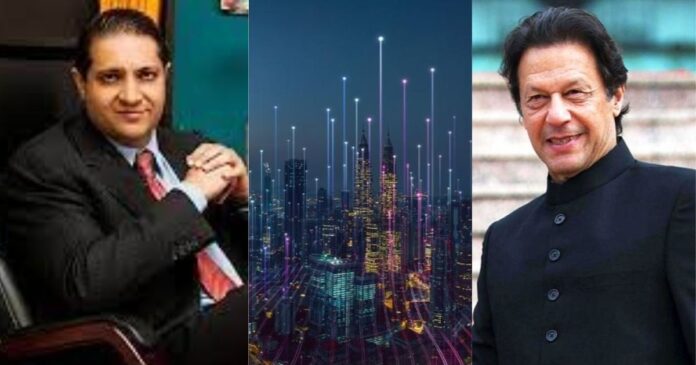 National Assembly, on 16th July, has passed the Special Technology Zone Authority Act,2021 (STZA) notifying the acceptance of the bill regarding the advancement of the scientific and technological ecosystem. One major purpose of the STZA bill is to entice foreign direct investment in Pakistan to boost the domestic IT division.
According to the STZA officials; Under this act, the government will deliver institutional and legislative assistance to the tech sector by structuring competitive and export-oriented ideas. This act will not only aim to increase FDI but will also generate various employment options in the technology sector.
The government will establish a Special Technology Zones Authority (STZA) comprising of a chairperson and up to eight members. The authority will have sole power and permission for planning, policy formulation, implementation, monitoring, and evaluation of zones. Authorities can recognize and facilitate technology sector investment opportunities within and outside Pakistan.
Furthermore, it can create and authorize mechanisms for:
• Supervision and functioning of zones, including the one-window facility for the maintenance of all services and utilities,
• Physical as well as logistics infrastructure, and
• Human capital development and digital infrastructure for the zones.
The STZA bill has given "Exemptions and Incentives for zone enterprises" and "incentives for the Authority and zone developers from the date of signing of the Development Agreement" for 10 years.
Zone Developers, Zone Enterprises, and Authority:
The incentives and exemptions for the Authority and Zone Developers were given for 10 years in clause 20 of the bill. For zone enterprises, it is given from the date of issuance of their license to ten years. The incentives and exemptions include;
◊ Exemption from all taxes under the Income Tax Ordinance, 2001 including tax on profits and gains, income tax, turnover tax, withholding tax, capital gains tax, income tax on dividend income, and withholding dividend tax.
◊ Exemption from sales tax under the Sales Tax Act, 1990.
◊ Customs Duty under the Customs Act 1969 on the import in Pakistan on all Capital Goods including – but not limited to – materials plant, machinery, hardware, equipment and software, devices, instruments, accessories, attachments, building materials, materials – and any other equipment required to perform functions of the Authority, zones enterprises, and zone developers.
◊ Exemption from property tax for The Zone Developers and the authority.
◊ Tax exemption on dividend income and capital gains of any venture capital fund (whether local or foreign) derived from investments in the zone enterprises.
Zone enterprises and zone developers will have the permission for opening and maintaining foreign currency accounts, availability of foreign exchange, full convertibility to foreign currency and repatriation, and free transfer of foreign currency to meet the requirements of investors, lenders, contractors, operators, consultants, insurers, reinsurers, vendors and advisors about any compensation amounts, loan repayments, equity and return on equity, profits, works, goods, and services by the foreign exchange regulations of the State Bank of Pakistan.
Read more: PM Imran Khan vows to lead Pakistan towards e-governance and e-voting
Amer Ahmed Hashmi, Chairman of STZA said; "Under this initiative, new industrial research parks, high-tech development zones, innovation districts, and special economic zones would be set up as similar endeavors had led to rapid industrialization in countries such as China, Japan, and South Korea and now they had become the global best practice for high-speed growth and advancement for any country."
Tech zones endeavor began on 2nd December 2020, when the Government of Pakistan approved an ordinance to develop Special Technology Zones Authority (STZA) in Pakistan, to enter Pakistan into the global IT sector. The PM of Pakistan, Imran Khan, is himself supervising the development by serving as the president of the Board of Governors of the STZA.