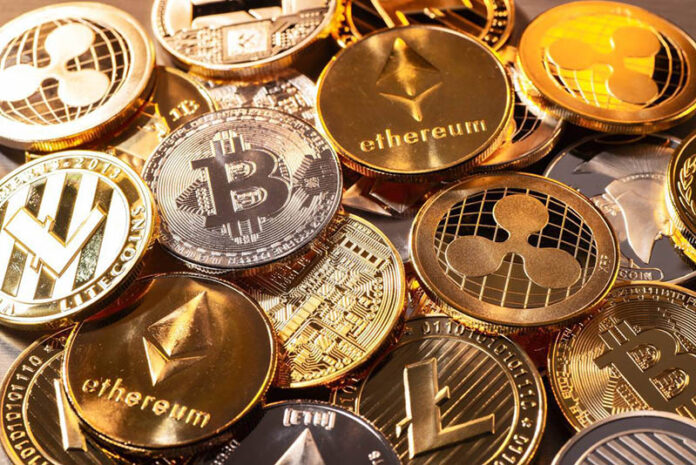 Bitcoin sinked below $39000, making it the second biggest fall of the week. The latest crash has wiped billions off the crypto market as it plunged to a five-month low. Bitcoin also dropped briefly below $40,000 on Jan 10th, but, the price is now the lowest it's been since July.
Bitcoin sinked below $39,000 alongside other coins
Before bitcoin sinked below $39000 it's price was between $39,000 and $45,000, and it swing between $35,000 and $44,000 so far this week. On the other hand, Ether, the coin linked to ethereum blockchain and the second largest cryptocurrency, went below the $3,000 mark. It plunged more than 8% at $2,861.
Read more: Bitcoin Prices Drop to Two-Month Low at $43,000 in 24 Hours
Likewise, Dogecoin price also fell over 8% to $0.15 whereas Shiba Inu fell about 7% to $0.000026. Similarly, Binance Coin was lower at $423, down 9%, other cryptos like Cardano plummeted over 11%.While, XRP, Polkadot, Tether, Litecoin Solana, Terra, Stellar were also trading with cuts in the range of 3-10% over the last 24 hours. Ethereum's price crashed around 14% lower, down to $2,777. The world's second-largest cryptocurrency hit an all-time high above $4,800 recently in November but has continued to fall over the last few months, it's so far down to nearly 25 percent in 2022.
Bitcoin crashes to five-month low due to Russia's crypto ban
Russia's central bank issued a harsh report on cryptocurrencies, including a potential ban on mining and trading due to threats to financial stability and its monetary policy sovereignty. Crypto markets didn't initially slide on the Russia news but the selloff may have been linked with several other factors. Kunal Sawhney, CEO of equities research firm Kalkine Group said; "The latest crash mirrors the price action of September last year, wherein China's announcement to ban crypto had a similar effect." He also said it will be critical for the bitcoin to now break its resistance level of $42,000 to ensure to get back to its feet.
Source: Yahoo Finance