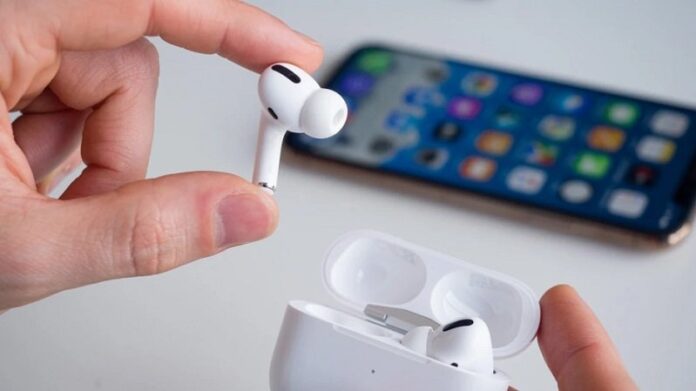 Apple AirPods is one of the most popular wireless earbuds in the world. Every year Apple sells them to millions of people. According to a report by The Information, counterfeit AirPods could cost Apple an estimated loss of around $3.2 billion in 2021.
US Customs and Border Protection caught 295,000 sets of counterfeit headphones worth $61.7 million, seizures of fake headphones increased from $3.3 million worth last year. A huge chunk of seized fakes came from China or Hong Kong. Former Apple employees say, these fake AirPods were probably developed with genuine molds looted from factories that work with Apple.
Some fake AirPods are convincing and bought by people who otherwise would have bought the real item. However, others are sold at such a low price that customers know they are fake, and would not have been in the market for the genuine article.
Read more: Here is how you can track your lost or misplaced AirPods
Apple spoke not just about the loss of profit but the danger to user safety from phony products. "Counterfeit products deliver a poor experience, and they can often be hazardous. There have been cases of fake chargers and batteries catching fire. Customers need to have the belief they are purchasing a real product, and not be fooled into thinking they're buying something that is not real."
The company's spokesperson stated that Apple teams are operating worldwide with law enforcement, customs, merchants, social media companies, and e-commerce sites to wipe out counterfeits.
If you're unsure about the authenticity of a pair of AirPods. You can use these ways to check the authenticity:
♠ Check the serial number – The serial number of AirPods or AirPods Pro can be found on the bottom of the charging case lid or the wireless charging case.
♠ Inspect the packaging – if you see any spelling mistakes, double spaces, printing issues, and pixelation in photos, the AirPods aren't real. Even the quality of the packaging stuff itself can reveal if it's a fake.
♠ Inspect the AirPods and their CAse – compare the design of the AirPods in your hand with the listing on the Apple website, and if you notice any extra vents, misalignment, or shape discrepancies, you're likely carrying a fake one.
♠ Functions and ports – Wireless charging support must be present in the AirPods Pro. If the charging case for these AirPods doesn't favor wireless charging, it's a fake. Also, your AirPods should connect immediately to your iPhone when the case is unlocked.
♠ Online purchase – read seller reviews, read user reviews for the listing, and avoid suspiciously good deals. It's also always better to buy from the Apple website.