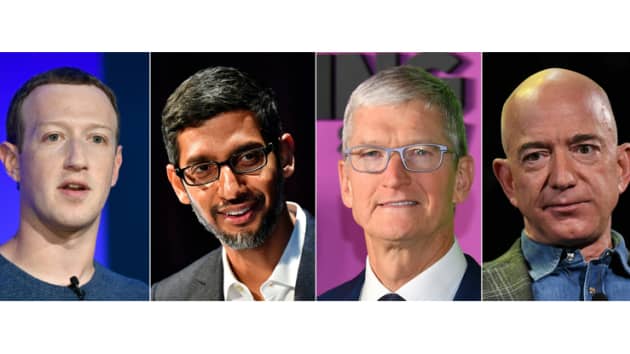 Recently, US legislators declared large bipartisan bills directed at huge tech corporations. Several outlets informed that Apple, Amazon, Facebook, and Google were undeviatingly targeted in the fresh set of bills that would put added limitations on companies' monopolistic tactics such as acquiring competitors. 
Generally, these businesses are broadly against the fresh bills and have started performing their lobbying operations against the bills. The following is an extract from New York Times, "Executives, lobbyists, and more than a dozen think tanks and advocacy groups paid by tech companies have swarmed Capitol offices, called and emailed lawmakers and their staff members, and written letters arguing there will be dire consequences for the industry and the country if the ideas become law."
Read more: Information Minister Fawad Chaudhary invites big tech firms to open offices in Pakistan
Moreover, Apple CEO Tim Cook personally asked Speaker of the House Nancy Pelosi and other members of Congress to drive against the bills. The CEO warned Pelosi that the bills were "hastened" and, if enacted, they would "harm users by interrupting the assistance that power Apple's profitable iPhone", subpoenaing five people who were aware of the talks. 
According to one of the people, Pelosi requested Cook to "identify particular policy objections to the measures," Speaker Pelosi reportedly pushed back against Cook when he inquired if the bills could be further postponed.
Read more: US lawmakers grill big tech CEOs over their role in fueling misinformation in the Capitol Riot
Meantime, Amazon's Vice President of public policy notified about "significant negative influences" that Amazon customers would encounter, as well as the small and medium-sized enterprises that trade on the platform. A Facebook spokesperson told that antitrust measures are intended to promote competition and preserve customers, not punish prosperous American firms. 
Facebook's spokesperson further tried to explain that the bills weaken competition in the tech sector, including opposition from international corporations such as TikTok, WeChat, and Alibaba.