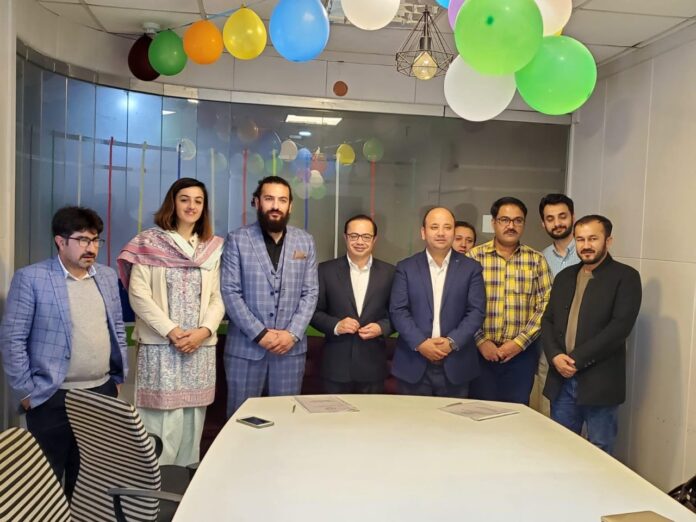 Chkar Lodging and Experiences, a company that works towards providing vacation rental online marketplace startup which is based in Pakistan. The company has successfully secured Rs. 50 Million funding in its first round of seed funding from a Global technology house known as MFSYS.
The company has been termed as Gilgit Baltistan's first Airbnb. The contract of the agreement was signed between the two companies at an event held today at the MFSYS HQ located in Islamabad.
Commenting on the said event, the CEO of MFSYS, Ali Ahmed, said that Chkar.com has huge potential to grow at an accelerated pace in Pakistan, Central Asia, and beyond as it is well-positioned to offer quality services that help make sharing easy, enjoyable, and safe.
MFSYS, as an equity holder, would provide state-of-art technology solutions to Chkar.com to better serve its customers and expand its offerings globally.
Started in 2006, and officially founded in 2017. Chkar Lodging & Experiences' mission is to create a huge community in Pakistan where people can easily live through healthy travel, share different cultures, and live like locals. Chkar L&E works on the idea of connecting people through the means of technology and offline to economically empower hundreds of people in Gilgit Baltistan and Khyber Pakhtunkhwa of Pakistan to unlock and monetize their spaces, passions, and talents and become hospitality entrepreneurs.
Chkar's accommodation marketplace can provide access to 5 million travelers to stay in unique places of Gilgit Baltistan and Khyber Pakhtunkhwa. It gives access to travelers to get connected with hosts within a community.
In the past, Chkar.com has also managed to raise an amount of Rs. 1 million in financing in 2019 from Accelerate Prosperity Pakistan (APP), which is a business incubation center and an acceleration initiative of the Aga Khan Development Network.
Source: TechJuice
Read more: 6-figure USD seed investment raised by Unity Retail – an e-commerce startup