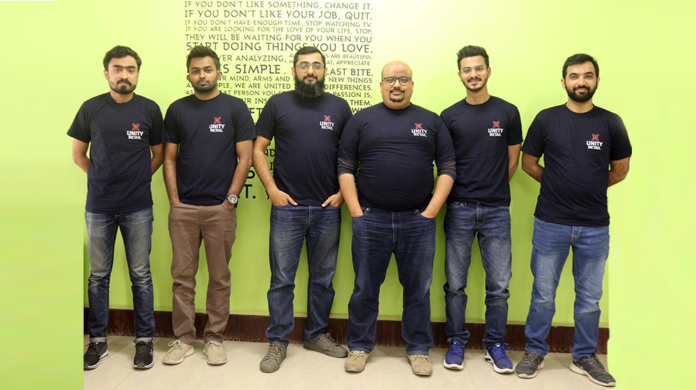 A 6-figure USD seed investment led by Boston Venture partners has been raised by Unity Retail. The raised seed investment will be utilized for marketing and product creation. Unity Retail works to provide an end-to-end solution for e-commerce sites and platforms to process orders automatically, reducing the requirement for manual verification. This notion simplifies your life and it also interacts directly with couriers.
Arif Baigmohammed, the co-founder of Boston Equity Partners, commented that "Unity Retail is singularly positioned for e-commerce enablement. While the demand for the service is significant at the enterprise level, the real scale is where the platform makes it easy for SMEs and home-based entrepreneurs to leverage the e-commerce opportunity through a plug and play solution."
The company was established in the year 2017 by Atif Sami and Shoaib Ahsan, incubated in batch 5 at The Nest I/O, as a startup providing marketplace integrations such as Technifai, the founders of the company noticed an opportunity to connect e-commerce sites and platforms directly to courier services in 2019 to streamline order processing and delivery including the relaunch of the business.
From that following time, the orders valued to the amount of $90 million have been processed by the company. With the pandemic providing a major boost to Pakistan and the world's e-commerce industry, the startup is in a unique position to provide e-commerce platforms with the offering of end services that enables them to provide better services at a lesser expense rate. The organization already has about 200 customers who profit from their services.
After the incredible success rate in Pakistan the startup meaning to grow and expand further in Pakistan as well as in the Middle East and North Africa (MENA) region following the success in Pakistan.
Source: TechJuice
Read more: No user account will be deleted or suspended on February 8 – WhatsApp