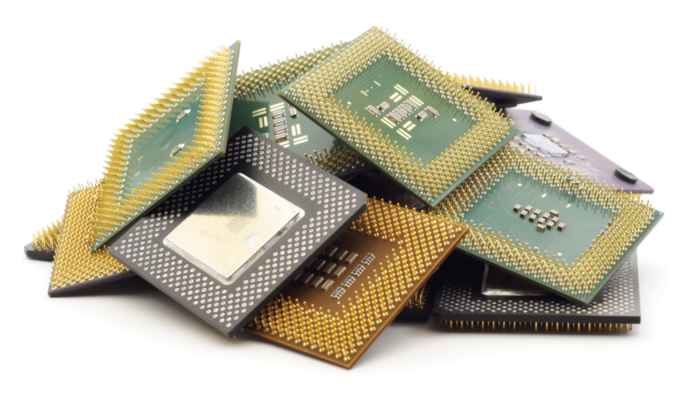 In the ever-evolving world of technology, semiconductors have emerged as the lifeblood of innovation, and nations worldwide are racing to secure their position in semiconductor development and production. Facing challenges in its hi-end processor sector, exacerbated by U.S. government restrictions, China now has its own distinctive plan, known as the Chips Act, to launch a new semiconductor fund to support the sector.
The Monumental Semiconductor Fund
The Chinese government is set to introduce a new state investment fund dedicated to the semiconductor sector, with the lofty goal of amassing approximately $40 billion in capital. This initiative is poised to become the largest among the trio of funds established by the China Integrated Circuit Industry Investment Fund, often referred to as the Big Fund.
The targeted 300 billion yuan (equivalent to $41 billion) surpasses the funds raised by similar endeavours in 2014 and 2019, with the earlier funds securing 138.7 billion yuan and 200 billion yuan, respectively, as reported by government sources. This fund's key focus will be acquiring equipment for microchip production, a sector where China currently faces limited access. The quest for self-sufficiency in semiconductor production has gained urgency, notably following Washington's imposition of export controls, driven by concerns that advanced chips could bolster Beijing's military capabilities.
A Pioneering Endeavor
The process of raising the substantial capital for this semiconductor fund is expected to unfold over several months, with specifics about the launch of the third fund and potential modifications to the plan yet to be disclosed.
The sponsors of the prior two Big Funds include the Ministry of Finance and profitable state-owned entities such as China Development Bank Capital, China National Tobacco Corporation, and China Telecom. These funds have played a crucial role in financing major Chinese chipmakers, including Semiconductor Manufacturing International Corporation and Hua Hong Semiconductor, along with flash memory manufacturer Yangtze Memory Technologies, as well as various smaller enterprises and funds.
Despite these investments, China's chip industry continues to face challenges in establishing a prominent global presence, particularly in the domain of advanced semiconductor technologies.
Also read: India to Build Semiconductor Assembly Plant; Aims for Domestic Microchips Production by 2024