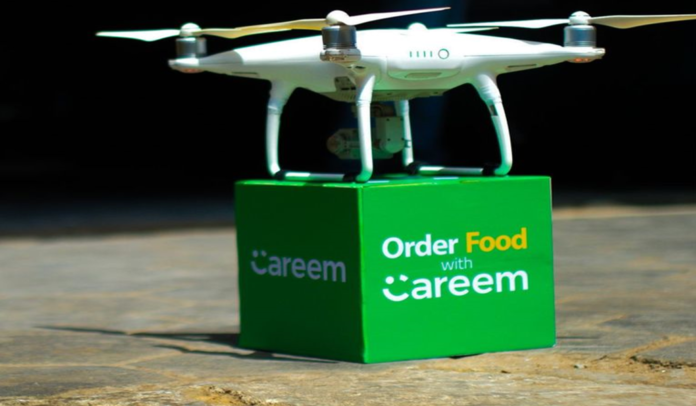 Popular own ride-hailing company, Careem just released a teaser on its Facebook page about Careem to soon start using drones for delivery. Drone deliveries are no longer some far-off idea, as they are already being adopted in many nations across the world. This new development will help to save lives, reduce traffic and pollution, save money, and speed up delivery services. 
"Drones are coming! And it might be sooner than you think, Excited? Well, you should be!"
Late deliveries are the result of heavily occupied roads with vehicles, turnings, traffic lights, fellow drivers, and many other things, however, with the incorporation of drones the potential to deliver something from one point in a city to another a lot faster and efficient. Therefore, Careem NOW will be Pakistan's first delivery service to incorporate drones that will be able to deliver completely unencumbered by rush-hour traffic and have vastly reduced delivery times that benefit the consumer.
Read more: Co-Founder of Careem, Mudassir Sheikha donates $2m to LUMS to support high performing students
Furthermore, according to a recent McKinsey report, the cost of drone activity increased from $40 million to about $1 billion in the United States alone. Being a worldwide business, Goldman Sachs anticipates drones to be worth $100 billion by the near future, as corporations and smart governments across the globe are increasingly embracing the benefits these machines are offering. 
Read more: Careem launches 'COVID-19 Vaccination' transport service on its app to support the govt's efforts
Moreover, the e-commerce behemoth Amazon, as per a report from Deutsche Bank foresees delivery automation to be their greatest cost-reduction event, possibly reducing the cost of last-mile transportation by as much as 80 percent. With the fast-paced life, consumers have a growing demand concerning the timeliness of delivery, and the changing aspects of demand have grown more and more apparent.
Read more: Drone Technology to be Implemented on Motorways to Monitor Violators