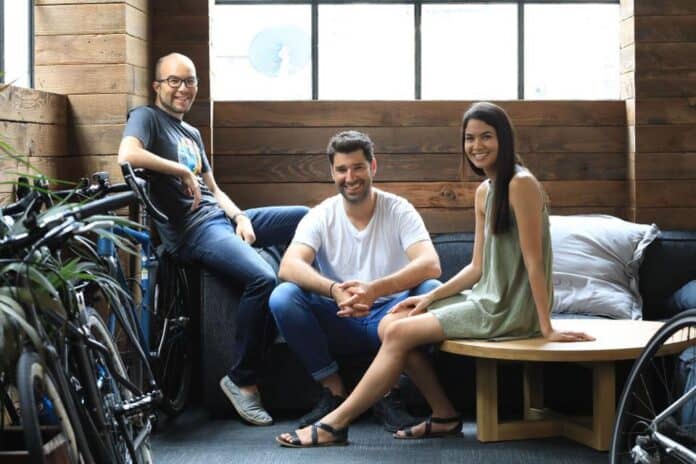 Australia-based Canva Inc. has announced that its valuation has hit $15 billion following a $71 million investment, therefore, making the provider of design collaboration tools one of the fastest-growing software startups in the world.
New investors Dragoneer Investment Group LLC and T. Rowe Price Global Technology Fund participated in the round with current supporters including Blackbird Ventures and Skip Capital, as informed by Canva. The company was earlier assessed at $6 billion in June and $3.2 billion in late 2019. The online design platform stated that the company has surpassed $500 million in annualized revenue this year, which is a 130% year-on-year improvement while continuing to obtain profits.
Read more: Lahore-based edtech Edkasa raises $320,000 in Pre-Seed Funding round
Moreover, Canva is now maintaining more than 55 million monthly active users, up from about 30 million in June. Alan Tu, portfolio manager of T. Rowe Price Global Technology Fund, proclaimed in a statement that the startup's strong consumer loyalty and steady innovation have driven healthy growth. 
In the meantime, Canva has evolved into a real-time collaboration suite. According to the company, more than 85% of the top 500 US-based corporations by business revenue employ its platform. The startup launched new real-time tools utilized for live team editing of videos and other digital content, which have heightened the adoption of the platform.
Some of Canva's well-known customers are American Airlines, Kimberly-Clark, McKinsey, and Salesforce. Moreover, the startup's presentation feature has been broadly utilized through the pandemic, especially by larger organizations. 
Read more: Cairo-based Sawari Ventures closes $69 million fund to invest in Egyptian startups 
"The pandemic has accelerated trends that were naturally happening today," said Obrecht. He further says that some of the reasons behind the new funding are employee and investor liquidity, as well as business purchases. "It solidifies a new valuation when buying companies. It's hard for us otherwise to say, 'we were worth $6 billion a year ago, now we are worth $15 billion.' It's a healthy dynamic," he concluded.
Source: Forbes