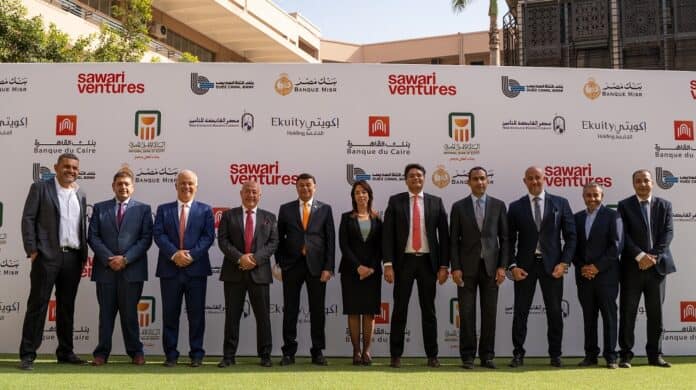 Sawari Ventures based in Cairo has announced today that the company has closed its Egyptian fund with new commitments of $28 million from Misr Insurance Group, Kuwait Investment Authority's Ekuity, National Bank of Egypt, Banque Misr, Banque du Caire, and Suez Canal Bank. 
The fund had previously closed around $41 million from European Investment Bank and other several development finance organizations including United Kingdom's CDC, France's Proparco, and Dutch Good Growth Fund. Therefore, the total size of the fund has reached $69 million. However, this fund will only be invested in startups based in Eygpt. Sawari Ventures started in the year 2010 and was directed by Ahmed Al-Alfi, Hany Al-Sonbay, and Wael Amin. This venture is one of the leading VCs in Egypt and has over 30 companies in its portfolio including Swvl, MoneyFellows, Instabug, Si-Ware, and Elves.
Read more: Pakistan-based fintech SadaPay raises $7.2 million in a seed round
When asked about the kind of startups the Egyptian fund will invest in, Hany commented, "We try to cast a wide net given that in essence, this is a transformative moment in emerging markets tech with the rapid digitization of the underlying economy. So as expected, we're seeing a great deal flow in the digitization of financial services, health care, and education technologies. Also, given the engineering talent, there are unique opportunities in SaaS products, semiconductors, and IoT."
In addition to it, Ahmed El Alfi, the founder and Chairman of Sawari Ventures, in a statement responded that Sawari Ventures fund is a privately-hosted fund monitored by the Financial Regulatory Authority of Egypt (FRA), which enables them to draw in capital from top tier regional financial organizations to co-invest with international capital from foreign development financial organizations, doubling their allocation to invest in Egyptian high growth firms to 68 Million U.S. Dollars.
Furthermore, Basil Heni, the Chairman and Managing Director of Misr Insurance Holding Company, remarked that the Misr Insurance Holding Group is the largest non-bank financial group in Egypt. The company was interested in this strategic alliance with Sawari Ventures. The purpose of the partnership is towards developing small and medium-sized businesses, which is in accordance with the group's role in promoting this important division in the economy. 
Source: MenaBytes