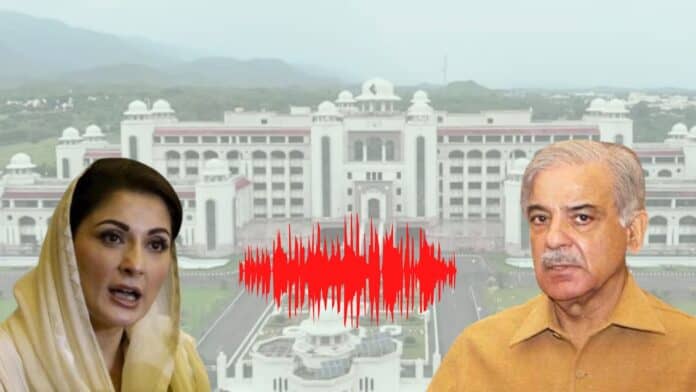 The alleged hacker from the audio leak row, the one who has access to the conversations that took place in the PM office, has announced on the Dark Web and social media that he will be releasing more audios on Friday at 9.30 pm. A Twitter account that goes by the name of 'Indishell' tweeted; "All audios will be released this Friday. 09/30 Mark your calendar. RT." Whereas his Twitter bio reads; "This account will be deleted on 9/30. #PMgate"
All audios will be released this Friday.

09/30 Mark your calendar. RT

— Indishell (@Indishellgp) September 26, 2022
Indishell's Dark Web Message Being Circulated on Social Media
The custodian of the leaked audios, Indishell, has posted an updated message on the dark web informing people that he will be releasing all files on Friday at 9:30 and no more negotiations and offers will be accepted in this regard. The message reads; "No more negotiations. The entire zip of audio will be released at the end of the current week."  He further added that this release will bring betterment to Pakistan.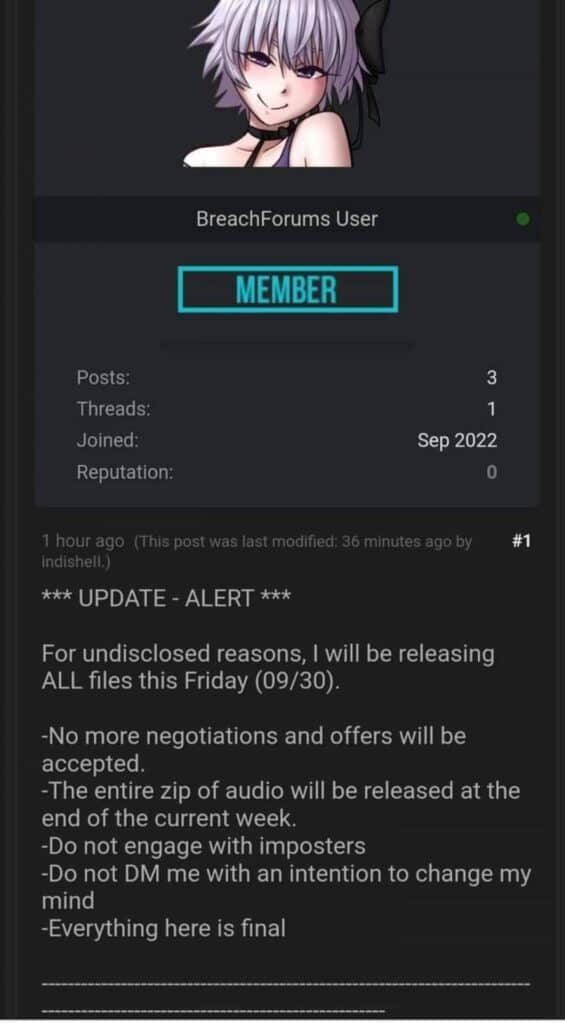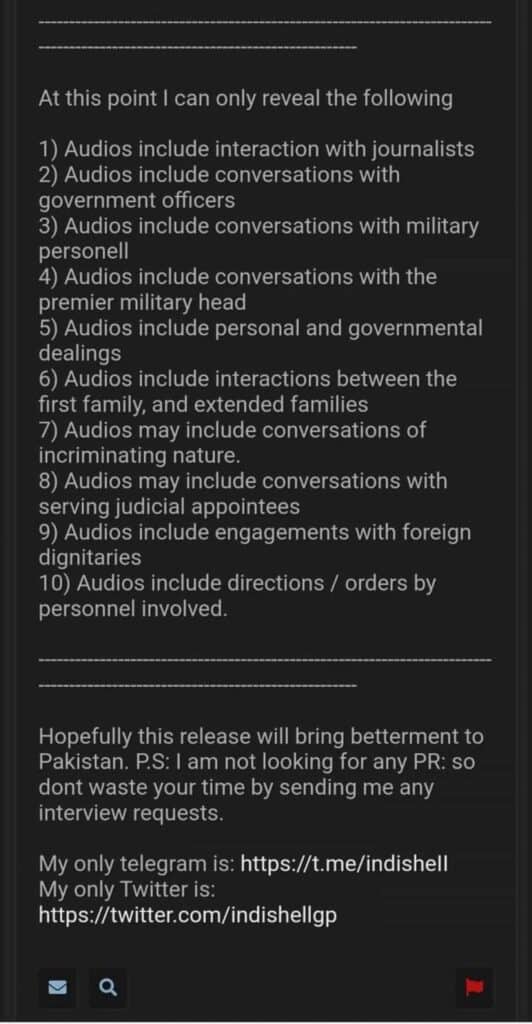 Indishell has also released a list of leaked audios that people can expect in its next reveal, which includes:
Interaction with journalists
Conversations with government officers
Conversations with military personnel
Conversations with the premier military head
Audios include personal and governmental dealings
Interactions between the first family, and extended families
Audios may include conversations of incriminating nature
Audios may include conversations with serving judicial appointees
Audios include engagements with foreign dignitaries, and
Audios include directions and orders by personnel involved
New Audio Leak: Maryam Nawaz Advised PM Shehbaz to Kill the Health Card
The newly released audio has surfaced on the internet in which the PML-N Vice President, Maryam Nawaz, can be heard suggesting PM Shehbaz to stop the services of the health cards. She also said that former prime minister Imran Khan has achieved nothing but the health card program. To this, PM Sharif alleged responded to her that it would not be a big problem.
New audio leak between Maryam & Shabaz.
Maryam can be heard saying to SS cancel the Sehat card as thats benefits Imran Khan has.
They have NO empathy for people who can't pay their medical bills. Hope #audioleak will be final nail in their political cofinspic.twitter.com/8pnt2OFcr5

— Sobia Qureshi – صوبیہ قریشی – PTI (UK) SMT (@SobiaQuresh1) September 26, 2022
Also read: Investigation Bureau to Probe into PM Office Audio Leaks