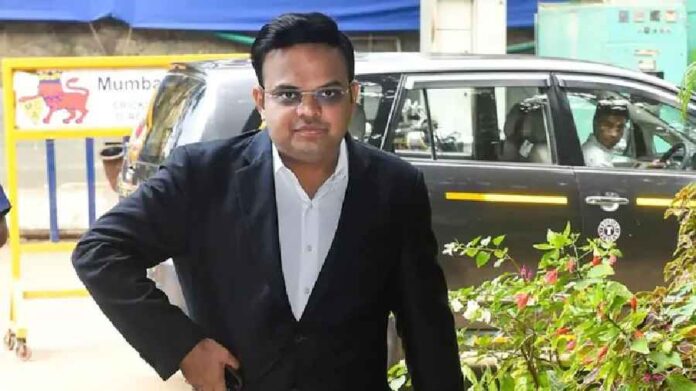 The  Asia Cup 2023, featuring a highly anticipated clash between Pakistan and India, faced an unexpected twist as relentless rain forced a delay. The match, held at the R.Premadasa Stadium in Colombo, had to be called off for the day, with a reserve day scheduled for the resumption. However, it's the decisions of Jay Shah, the President of the Asian Cricket Council (ACC), that have come under scrutiny and criticism, casting a shadow over this crucial encounter.
Jay Shah should have some shame and resign so that we can watch cricket in peace!#PAKvsIND

— م (@misbahkabeer998) September 10, 2023
Jay Shah Handling of the Asia Cup
Jay Shah's role in organizing the Asia Cup has attracted a massive backlash from cricket fans and experts alike. Many have accused him of making a mockery of the tournament, especially with his insistence on hosting pivotal matches in Colombo, a location prone to continuous rain spells for the foreseeable future. This decision has left fans frustrated, as they eagerly awaited the India-Pakistan clash, which hasn't happened for nearly a year.
So what credentials does Jay Shah have to be at such an important position in cricket?

— Hasaan Saeed (@HasaanSaeed) September 10, 2023
The disappointment stems from the fact that even the previous encounter between the two teams on September 2 in Kandy was called off due to rain without a single ball being bowled. The anticipation and excitement surrounding these matches have been palpable, but weather-related disruptions have dashed the hopes of cricket enthusiasts. With a 90% chance of rain playing spoilsport once again on the reserve day, cricket fans and players alike are left in a state of uncertainty, hoping for a resumption of this eagerly awaited encounter and the successful conclusion of the Asia Cup.
The Impact on Asia Cup and World Cup
The Asia Cup, originally held in its 50-over format, was intended to allow Asian teams to fine-tune their squads for the upcoming Cricket World Cup. However, the persistent threat of rain, potentially affecting the remaining Super Four matches, including the event's final, has cast doubts on the teams' ability to prepare adequately.
As the Cricket World Cup looms on the horizon, the disruptions in the Asia Cup due to unpredictable weather raise concerns about the teams' readiness for the global tournament. Jay Shah's hosting decisions, while intended to promote the game, have inadvertently hindered the crucial preparations needed to excel on the international stage.
I've never seen any tournament this much mismanaged, first they refused to play in Pakistan, forcing players to travel on daily basis then refused to shift matches from Colombo despite heavy rains, Jay Shah i hope you don't find a place to hide your face in world.

— Haroon (@ThisHaroon) September 10, 2023
When political egos are there to destroy the game of cricket ,@JayShah willl be remembered in the bad pages of cricket history @ICC @ACC.
I will stop watching cricket form today .Good luck to your political egos .

— Tabish Kahoot (@TabishAli522) September 10, 2023
Another IND vs Pak match of Asia Cup is getting washed out.

Despite rains forecast in Srilanka, allegedly Jay Shah remained adamant about hosting the matches in Sri Lanka.

He is only one responsible for such lackluster Asia Cup. If he has any shame, he should resign. pic.twitter.com/JKsKPtdJnf

— Nimo Tai (@Cryptic_Miind) September 10, 2023
Also read: PCB Pursues Compensation from ACC's Jay Shah Amid Asia Cup Scheduling Dispute