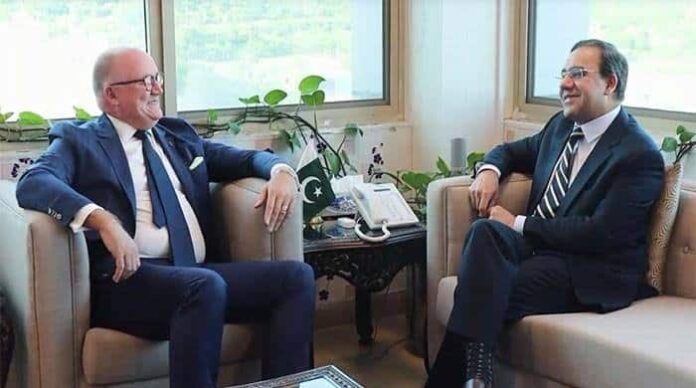 Nokia, a prominent player in the technology industry, finds itself at the center of a controversy stemming from conflicting statements regarding its CEO's purported visit to Pakistan. The Caretaker Federal Minister for IT and Telecommunication, Dr. Umar Saif, had publicly announced the impending visit, but Nokia has since refuted this claim, raising questions about the accuracy of the information.
Minister's Announcement Sparks Speculation
On September 5, Dr. Umar Saif took to X (formerly Twitter) to share his anticipation about hosting Nokia's CEO in Pakistan. This announcement was accompanied by an official press release issued by the Press Information Department (PID), reinforcing the minister's claim. The release also noted a meeting between Dr. Saif and Wille Eerola, the Honorary Consul General of Pakistan in Finland and Chairman of the Finland-Pakistan Business Council. During this meeting, Dr. Saif allegedly conveyed that the "CEO of Nokia was coming soon in Pakistan."
The news quickly spread, gaining traction in both mainstream and digital media outlets, with ProPakistani also reporting on the matter. However, this announcement was met with a surprising rebuttal from Nokia itself.
Nokia Response Raises Questions
Nokia's response came as a contradiction to the minister's statement and the subsequent media coverage. The company issued a statement clarifying that the reports of its CEO's visit to Pakistan were inaccurate. This disavowal not only emphasized a glaring discrepancy in the information but also cast doubt on the validity of the minister's claim.
Interestingly, Dr. Umar Saif chose to remove his initial tweet without offering any official clarification or comment on the matter. This move has left observers perplexed, as it remains unclear why the statement was retracted and what led to the contradiction between the minister's announcement and Nokia's denial.
Also read: PM Kakar Plans to Bring PayPal and Starlink to Pakistan