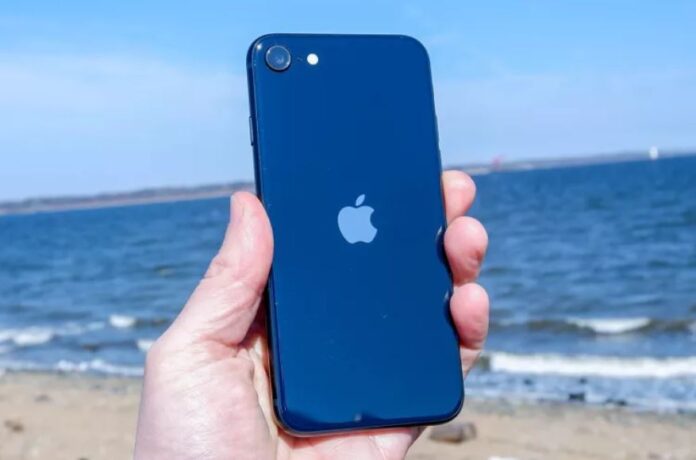 Tech giant, Apple is reportedly cutting iPhone SE production by 20 percent just weeks after release due to indecisiveness caused by present global conflict and apparent low demand, according to a report from Nikkei Asia. The firm has reportedly asked suppliers to cut iPhone SE production, its new $429 budget 5G phone, by nearly 2 million units to 3 million units, or about 20% of the initial orders, according to the report. Apple also reduced orders for AirPods by about 10 million units for full-year 2022.
The Decrease in iPhone SE Production is a Result of the Ukraine War and Inflation Concerns
Furthermore, the iPhone SE production decrease is an indication of the Ukraine war and inflation's unfavorable impact on electronics demand. The iPhone SE isn't as favored as Apple's more costly iPhones. According to Counterpoint Research, the 2020 version of the iPhone SE accounted for 12% of all iPhone sales from its launch until Q4 2021. Several prominent tech corporations, including Apple, suspended sales in Russia following its invasion of Ukraine. The U.S., EU, Japan, South Korea, and Taiwan all imposed monetary sanctions on Russia for the action, disrupting the supply chain and increasing inflation dangers.
In addition to this, at the start of the month, Apple declared that it would be halting sales in Russia, following its invasion of neighboring Ukraine. "We will continue to evaluate the situation and are in communication with relevant governments on the actions we are taking," the company noted at the time. "We join all those around the world who are calling for peace."
Worldwide Chip Shortage Also Plays a Role in the Reduced Production 
The worldwide chip shortage continues to be a factor here, as well, along with more comprehensive inflation problems, which have influenced purchasing decisions. These sorts of financial crises consistently play a role in sales numbers for products such as smartphones, which are sometimes classified as non-essential acquisitions. At the very least, it has the consequence of causing users to hang onto older devices a bit longer than they otherwise might have.
Read more: Apple Removes Russian State-Owned Media Outlets from its App Store Globally
Source: TechCrunch