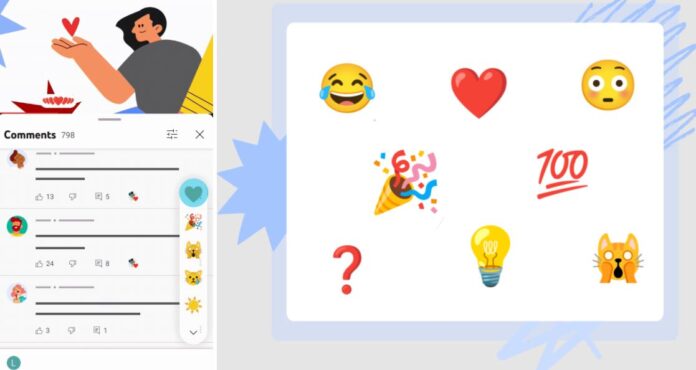 Video streaming giant, YouTube is now testing time-specific emoji reactions for a small group of users. Viewers can throw out an emoji when a specific moment in a video resonates with them YouTube states that the new time-specific emoji reactions test will be piloted with a small number of channels to begin. However, the firm is yet to announce the list of channels or videos that are part of the experiment.
Users Can React to a Specific Moment in the Video Using the New Time-Specific Emoji Reactions  
Moreover, when users are watching a video that is part of the experiment, they will be able to react to a specific moment in the video by opening the comment section and tapping on the reaction panel of the time-specific emoji reactions. The announcement of time-specific emoji reactions shows timed reactions in action on the YouTube app on a smartphone, and the company has not stated whether the experiment will be available on the desktop website.
"If you're watching a video that is part of this experiment, you can react and see crowd reactions by opening the comment section of the video and tapping into the reaction panel. The test will also show you which moments other viewers are reacting to (which will be anonymized – we won't show who sent each reaction). We're testing multiple sets of reactions and will add or remove reactions based on how the experiment goes!," wrote Meaghan, a representative from Team YouTube.
Furthermore, YouTube is working on ways to improve interactions on the video-sharing platform — including the controversial removal of public dislike counts on videos in November 2021, and the testing of the timed comments beta feature that enables users to leave comments at specific video timestamps on videos. There is currently no word on whether the new time-specific emoji reactions feature will officially roll out to users or not.
Twitter Has Also Experimented with the Emoji Reactions to Tweets 
In the past, emoji reactions have been a constant hit-or-miss on other social media platforms. Twitter experimented with emoji reactions to tweets last year, and reactions were mostly ambivalent. But unlike tweets, videos are a longer medium and have more potential to elicit a multitude of reactions via the new time-specific emoji reactions.
Read more: Twitter seems to explore Facebook-style emoji reaction