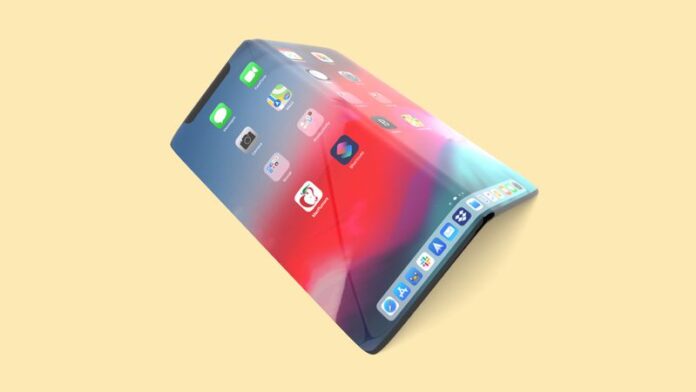 Tech giant, Apple has long been rumored to be working on a folding iPhone to take on the likes of the Samsung Galaxy Z Fold 3 and Microsoft Surface Duo in the most desirable foldable phones war, but a recently uncovered patent hints that Apple is looking at a foldable dual-screen phone approach, rather than having a single one.
The Foldable Dual-Screen Phone will Operate on Multiple Orientations
The two screens of the foldable dual-screen phone seem to sit within a bendable case with their own inner hinge system, held by magnets to hold the device in multiple orientations.
Read more: Apple's New Self Service Repair Program Allows Users to fix their Own iPhones
When unfolded, the screens sit side by side, creating one large panel or potentially allowing a laptop-style experience with one screen propped up. When folded, the two screens seem to sit flush with each other, making the device pocketable.
The Said Device of Apple Can Also be Launched in iPad Form
Furthermore, the listing doesn't define the size of the supposed foldable dual-screen phone, it surely makes more sense as an iPad rather than an iPhone. Microsoft has also considered a similar two-screen form factor: both for phones with the Microsoft Surface Duo series and a tablet with the missing-in-action Surface Neo.
In addition to this, Windows Central's sources believe there are now "no intentions to launch Surface Neo," although nobody informed the producers of the movie Red Notice, which awkwardly still features product placement of the possible vaporware.
If there's demand for such a foldable dual-screen phone — and considering that the Microsoft Surface Duo team didn't find something critical about the form factor that Apple doesn't know yet — then maybe a two-screen iPad could steal Microsoft's thunder. Supposing, that is, this patent of a foldable phone is ever recognized in a commercially available product.
Source: Pro Pakistani