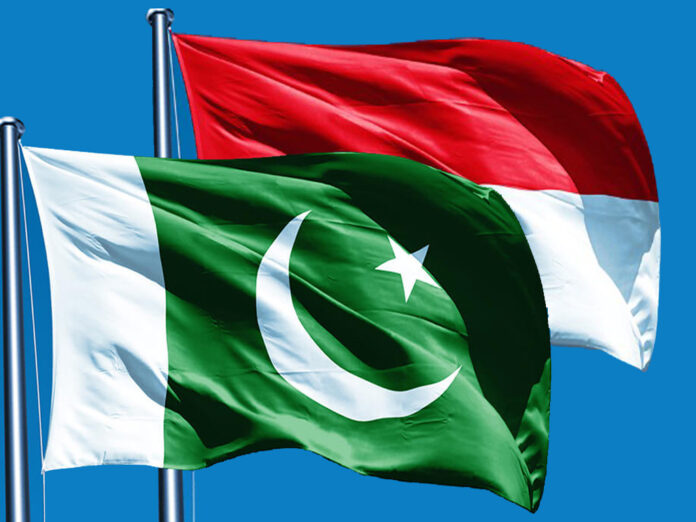 On Sunday, Adam Mulawarman Tugio, the Ambassador of the Republic of Indonesia to Pakistan declared that Indonesia is set on a $50 billion e-commerce trade with Pakistan by 2025. The Indonesian Ambassador announced the fact that Indonesia and Pakistan have a large youth population that can profit from this e-commerce international trade plan, and that it will generate numerous job openings for the nations involved.
There are Vast Opportunities for E-Commerce Trade Between the two Countries 
"There are vast opportunities in e-commerce trade between Pakistan and Indonesia, which will increase trade and investment opportunities on both sides," Tugio said. Another point that was presented by the Ambassador was the astounding value of $4.28 trillion which had been made in 2020 globally through e-commerce trade. 
This Opportunity will be Beneficial for the Young Generation 
Furthermore, the figure is expected to hit $5.4 trillion by 2022, this is predicted due to the present period of IT and online connectivity amongst the huge global labels as well as the small ones. Tugio said that this situation offers great opportunities. According to the Indonesian Ambassador, if Pakistan and Indonesia unite, the bilateral e-commerce trade will grow and the young generation of both countries will collaborate based on business and trade.
Read more: Trade Development Authority of Pakistan (TDAP) to educate Pakistani sellers about Amazon
"With such connections, young people from both countries can benefit from each other's experiences and skills to promote economic and cultural integration," Tugio asserted. He further said that by integrating e-commerce trade within both nations the tourism business will be easier to promote. Allied steps like these will further strengthen the friendship between Indonesia and Pakistan. 
Indonesia Also Intends to Promote Tourism with Pakistan
Tugio claimed that these two countries are among the most beautiful countries on Earth and by boosting tourism the commercial activity could reach its height. The ambassador further asserted that both countries had influential prospects for the proposed bilateral Free Trade Agreement (FTA) which would ultimately help to strengthen the trade and economic relations between Pakistan and Indonesia.
Source: TechJuice