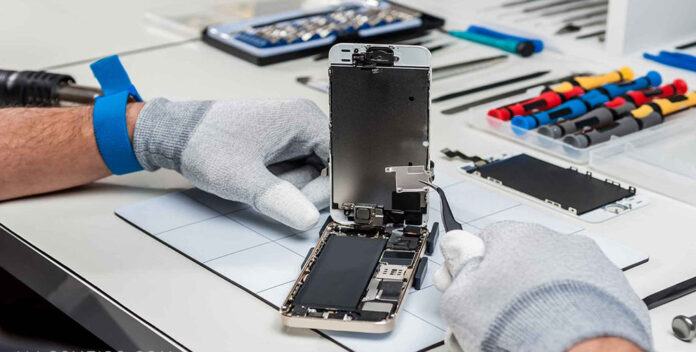 Tech giant, Apple has unveiled its much-anticipated self-repair system to its US customers first. Apple is one of several smartphone makers to launch a self-repair system, including Samsung, Microsoft, and Google. The company is now the first to deploy the service, giving us a glimpse at how similar options may work across the industry. 
Apple Has Also Launched a Website for its New Self-Repair System 
As part of the new service, Apple has established a website for the self-repair system, providing users with the ability to read Apple's repair manual for their particular product, learn more about self-service repair, and order from the 200 parts and tools available. The firm highlights the service is for "customers who are experienced with the complexities of repairing electronic devices." Moreover, users can repair the latest iPhone device series, including the iPhone 12, iPhone 13, and iPhone SE (2022). 
The company plans on expanding the self-repair system to include Macs powered by its custom silicon later this year. Apple stresses that the parts ordered through its self-repair system are identical to those used in its service centers and are offered at the same price. Likewise, the tools Apple sells are the same ones used by its own technicians. As an added advantage, users who don't want to buy the repair tools from Apple can rent them for $49.
This New Apple System Will be Beneficial for Environmental Impact
"Apple's products have complex lives: they travel around the world and move from owner to owner," said Kyle Wiens, iFixit CEO. "Supporting a product's entire lifecycle requires enabling component harvesting and reuse, as well as aftermarket parts. I fear that the restrictions Apple is placing on this program will limit the environmental impact and benefit."
Apple and its competitors are reacting to increased pressure from customers and legislators to provide users the ability to fix their own devices rather than replace them or wait on the companies to repair them. The firm plans to expand the service internationally, starting in Europe, later this year.
Read more: Samsung Announces a New Self-Repair Program for Galaxy Devices With iFixit