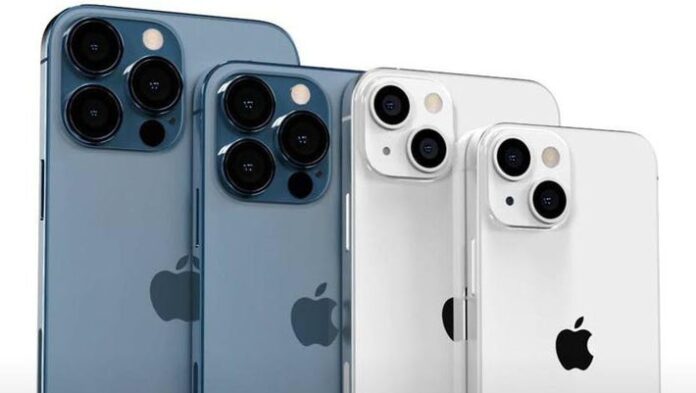 Apple's upcoming phone, iPhone 13, is expected to lunch on September 14th. The e-commerce listing on the Chinese microblogging website, Weibo, suggests that Apple iPhone 13 could go up for pre-orders on September 17. However, the dates are not officially confirmed yet.
Apple iPhone 13 rumored features
Similar to the iPhone 12 series, the iPhone 13 series is expected to launch in four new variants; an iPhone 13 Mini, iPhone 13, iPhone 13 Pro, and iPhone 13 Pro Max. These phones will reportedly come with an updated Face ID hardware that will allow users to unlock their smartphones with a mask or glasses on.
The upcoming flagship smartphone series from Apple will come with a faster and more power-efficient A15 Bionic chipset. A new IANS report revealed that the upcoming models may feature low earth orbit (LEO) satellite communication connectivity to allow users to make calls and send messages in areas without cellular coverage.
Other rumored features include; a smaller notch than before, a higher refresh rate for certain variants, and bigger batteries than before that would support 25W fast charging. According to leaker Ranzuk on Naver, a Korean blogging platform; "Apple could be adding a new color, called "Sunset Gold" to the iPhone 13 lineup. The color might have a bronze feel and be slightly less pale than Apple's rose gold."
A photo from leaker Sonny Dickson on Twitter showed the alleged design of the four models, with the iPhone 13 and iPhone 13 Mini's camera bump displaying two lenses placed diagonally. The iPhone 13's bump will be 2.51mm, and the iPhone 13 Pro's bump will be 3.56mm that will prevent the lenses from sticking out.
Read more: New design and features of iPhone 13 revealed by the Apple leak
Price list of iPhone13 variants
iPhones may cost more than before due to the price hike in components and recent global chip shortage. Here are all the rumored prices according to the variants:
iPhone 13 mini: 4GB of RAM
64GB storage – $850
128GB storage – $927
256GB storage – $1,051
iPhone 13: 4GB of RAM
64GB storage – $973
128GB storage – $1,051
256GB storage – $1,174
iPhone 13 Pro: 6GB of RAM
128GB storage – $1,313
512GB storage – $1,622
1TB storage – $2,055
iPhone 13 Pro Max: 6GB of RAM
128GB storage – $1,437
512GB storage – $1,746
1TB storage – $2,179
Source: C-Net