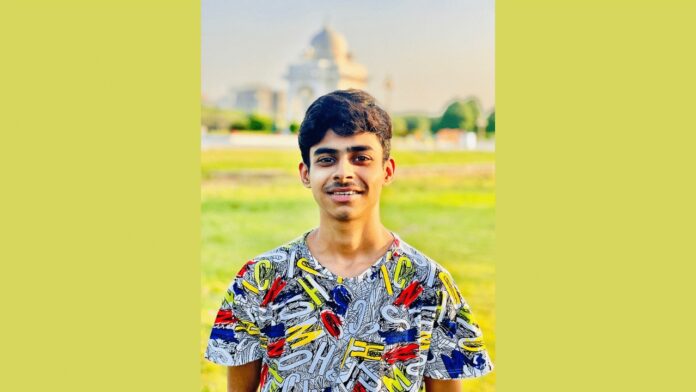 Another gem-like personality and an inspiration to several differently-abled persons in technology, Kashaf Alvi, 17-year-old, has become the first differently-abled Microsoft Certified Associate in Pakistan.
Kashaf Alvi is a young and highly skilled resident of Islamabad and is deprived of listening and speaking abilities since childhood. Kashaf has always been an exceptional student since childhood. Throughout his academic career, he consistently achieved good grades and ranked high in school. 
Kashaf Alvi is Also Involved in Cooking, Sports, and Making YouTube Videos
Moreover, Kashaf is excellent in sports and extra-curricular activities. He is a basketball player and presently concentrating on mastering the art of Taekwondo. Kashif's differently-abled side has not held him back, his inquisitive character also made him compete in the 'Empower to Cook' course arranged by the US Mission in Pakistan and Abey Khao. Kashaf runs his own YouTube channel named 'Talking Hands by Kashaf Alvi', where he teaches basic cooking using sign language.
Read more: Asna Javed, a specially-abled programmer who is leading by example!
Currently, he is writing a book that will include guidelines and communication with deaf people, which is going to be published on 23rd September 2021, corresponding with the International Day for Sign Language. 
An Inspiration for the Differently-Abled Tech-Savvy People
Kashaf is a very proficient tech-savvy being and always focused to pursue his career in software development, computer gaming, artificial intelligence, and computer forensics. Therefore, becoming Microsoft Certified was a part of that passion. He is extremely organized with meticulous attention to promptness and details and is also a pro-typist presenting 101 words per minute.
When questioned what motivated him the most in his life, Kashaf replied (in sign language), "The first and foremost would be my father. His sacrifices are uncountable, and since he never gave up on me, how could I ever lose hope so easily? He raised me as a single parent, but gave me so much love that I never felt alone."
"I remember watching The Lion King when I was young. That movie hit me as nothing else had before. Since then, I cannot count the numerous times that I have watched it. Its song "The Circle of Life" has been an inspiration throughout my hardships," he further said.
Kashaf has proved that being differently-abled does not hinder success and is just a mere perception of our minds, and one can accomplish anything with true passion and devotedness.
Source: Pro Pakistani