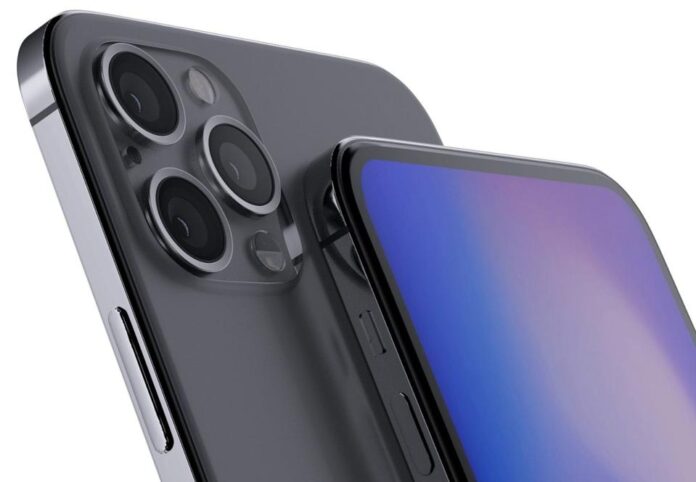 You may think with the iPhone 13 release date so far in the distance that we wouldn't know much about the next-gen phone, but a variety of sources have shown us some things to expect on the next iPhone. An exclusive new iPhone leak reveals the design change everyone desires is releasing next year.
New reports released by DigiTimes, which informs that Apple will finally be able to reduce the size of the notch in the iPhone 13, while at the same time upgrading both the front and rear cameras with Pro-level improvements across the range.
As per the report, two breakthroughs are key to the smaller notch. The first is Apple has managed to specifically shrink the sensors that make-up Face ID. The second prominent change is a streamlined VCSEL chip in the front camera, which both decreases the volume and adds improved depth-sensing capabilities – a boon for Portrait Mode selfies.
Referring to the back of the iPhone 13, DigiTimes also mentions that Apple is working with US-based II-VI to fabricate VCSEL chips for time-of-flight (ToF) LiDAR scanners with all four iPhone 13 models getting this previously Pro-only feature next year. Presumably, the space Apple has saved internally from its front camera and Face ID changes is what enables the iPhone 13 Mini to make this step up and take the iPhone 13 (which matches its functionality) along for the ride.
It is important to note that Digitimes has a mixed track record but it has also broken some major exclusives in recent months.
Furthermore, Digitimes also informs us with confidence in its recent report, the case for the iPhone 13 is already compelling. Industry leaks have revealed next-gen 5G efficiency (which should have a major effect on battery life), doubled storage, LPTO panels (enabling 120Hz ProMotion displays), the return of Touch ID alongside Face ID (for a mask era), and what has been labeled the largest WiFi upgrade in 20 years.
Source: Forbes
Read more: SBP is now allowing people to open Digital Account at Banks