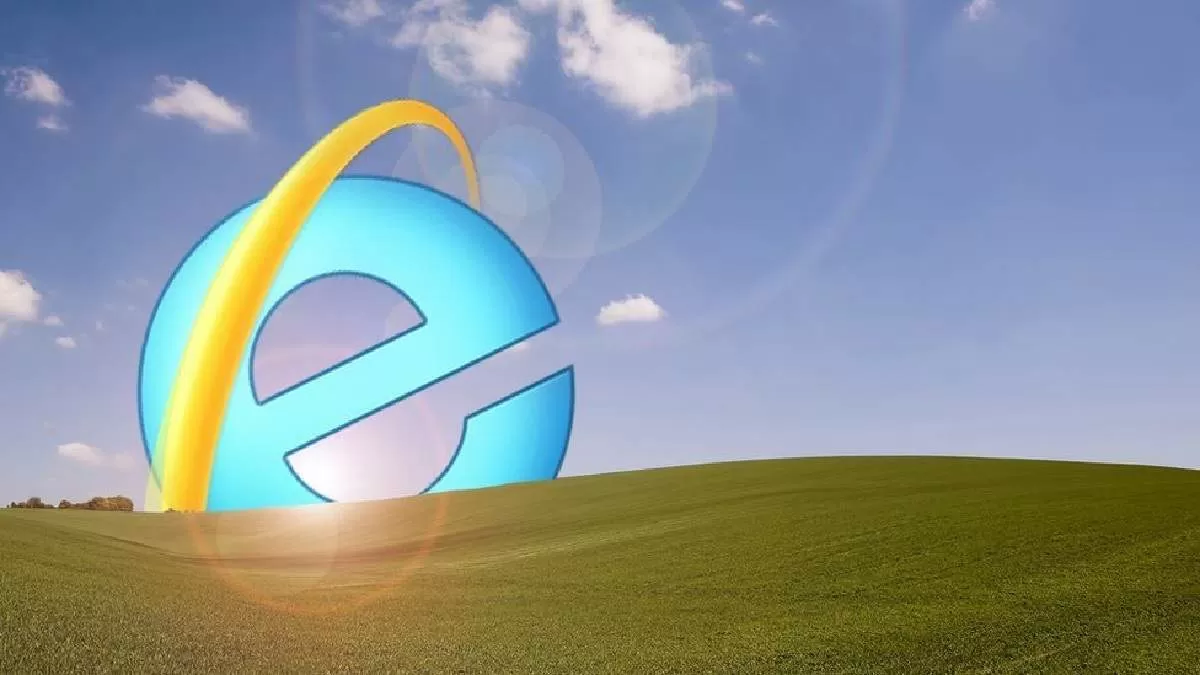 Microsoft has decided to retire internet explorer after 27 years. The web browser was first released in 1995 as part of the add-on package Plus! for Windows 95 and has witnessed its peak in 2003 with a usage of 95 percent share, but, the browser wasn't able to hold its position and it slowly became just a default browser which was used to install other browsers.
Internet Explorer to retire on 15th June
According to Microsoft's official announcement; "The Internet Explorer 11 desktop application will go out of support and be retired on June 15, 2022, for certain versions of Windows 10." The company also mentioned that Microsoft Edge is integrated with an 'Internet Explorer(IE)' mode that will let users access the legacy Internet Explorer-based websites and applications straight from Microsoft Edge.
Read more: Microsoft Edge Overtakes Safari as the Second Most-Used Desktop Browser
Internet Explorer lost its charm way back when its competitors jumped in, such as; Google Chrome, Mozilla Firefox, and even Microsoft's  Edge browser. The new browsers started offering better user interfaces, better internet speed, and smooth performance that automatically forced users to switch to a different browser. In the concluding note, Microsoft wrote; "Those who had computers at home, school, and offices in the 1990s and the early 2000s will have such fond memories of the Internet Explorer. For millions around the world, IE had served as the first gateway to the World Wide Web. It was the only way of accessing today's popular browsers that we are all used to. However, since IE is a Windows Component and is included in long-term lifecycle versions of Windows such as Windows Server 2019, the web browser will continue to receive the security updates until at least 2029."
Netizens are paying tribute to the OG browser
Indeed the 90s era had seen the inception of the Internet and the IE browser where people used dial-up connections to connect to the internet to use email, chat rooms, and much more to get hold of the newly launched communication phenomenon. As mentioned by the company, the 90s hold profound memories of the browser that will always remain an integral part of their lives. Here are some of the best reactions from the people who had enjoyed a good time with one of the first available commercial browsers:
After 27 years of service, Microsoft is going to retire Internet Explorer for good on June 15th. pic.twitter.com/rIpcHFWoU3

— Product Hunt ? (@ProductHunt) June 12, 2022
Internet Explorer on the 15th: pic.twitter.com/QLn9Gsp35L

— Akshay kumar (@akshaykumar_twi) June 12, 2022
It's the end of an era.

Internet Explorer used to dominate but now Microsoft has announced they will shut down the web browser after 27 years of service. https://t.co/hgJg8TRmZW

— Product Hunt ? (@ProductHunt) June 12, 2022