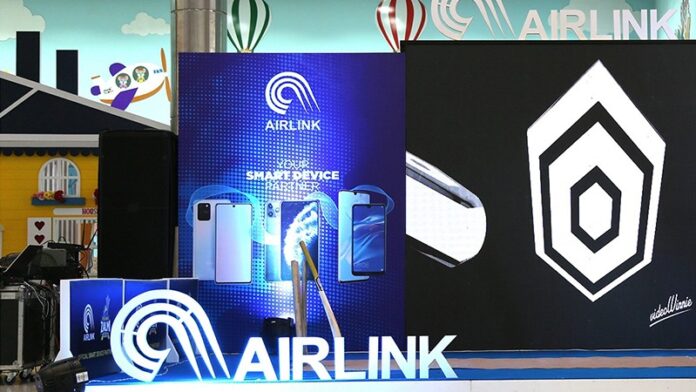 Pakistani smartphone assembler and exporter, Air Link Communication (ALC) has successfully raised the single-largest investment worth Rs 6.43 billion in the largest private-sector IPO, through trading 90 million shares to institutional and wealthy individual investors at the Pakistan Stock Exchange (PSX) on Tuesday.
The firm will utilize the raised investment to meet functioning capital obligations. "This was the single-largest, historical, and in the largest private-sector IPO of Pakistan in terms of the raised equity at Rs. 6.43 billion," the IPO counselor and book-runner JS Global CEO Kamran Nasir stated.
Air Link's IPO was Oversubscribed By 1.64 Times
The Air Link's IPO was oversubscribed by 1.64 times as more than 500 institutional and high net worth private investors placed bids for 147.65 million shares against an issuance volume of 90 million shares, which led to a complete size of bids of almost Rs. 11 billion, Nasir concluded.
Read more: Pakistani Travel Startup YUGO.pk raises Seed Investment to Grow its Online Platform
The company traded the stocks at Rs71.5 each. Air Link hosted a book-building process (shares' auction) to determine the sale amount at PSX on August 30-31. It initiated the bidding at a minimum share price of Rs65, which could go as high as 40% to Rs 91 as per current laws.
The Raised Investment will be Used to Meet the Capital Requirements
The book-building process entails a vital part of primary public offering (IPO) which is the method by which a private firm goes public by trading its stocks to the general public. "The company would (mostly) use the raised equity to meet working capital requirement." This was the seventh IPO of the year 2021 and the first one in the current fiscal year 2022; started July 1.
The Sales of Air Link Grew to Rs. 47 Billion in 2021
Furthermore, in the previous fiscal year 2020-21, as many as eight companies raised a total of Rs20 billion through book building and initial public offering which were a 14-year high number of IPOs held during the year at PSX.
"The company sales grew from Rs40 million in 2012 to over Rs47 billion in 2021 showing an unprecedented growth as e-commerce and digitization is expanding at a super pace in Pakistan where smartphones will become a necessity for everyone," the brokerage house stated in a review the other day.
Source: Express Tribune