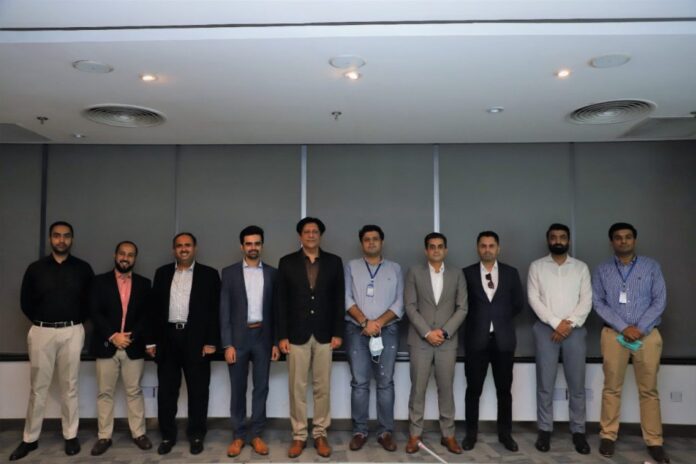 A Pakistani-based travel startup, YUGO.pk raises seed investment from Syed Sheharyar Ali, an Angel Investor and Executive Director & CSO Treet Group of Companies. YUGO.pk, incubated at PITB's Plan 9, has helped thousands of Pakistani tourists to book different types of trips. 
YUGO.pk raises seed investment for its online travel platform 
YUGO.pk was founded in 2017 for offering potential tourists to create their customized travel plans for all major foreign destinations, particularly Europe, the Middle East, and North Africa. YUGO.pk has facilitated thousands of tourists to book different types of trips from domestic trips to month-long international tours.
Chairman PITB, Azfar Manzoor said, "It is very encouraging to see Pakistan emerging on the global map as one of the leading South Asian countries producing impactful startups. Our technology incubator Plan9 is committed to empowering aspiring entrepreneurs and Yugo.pk is one of Plan 9's success stories that have successfully raised good seed investments."
Syed Sheharyar, Angel Investor and Executive Director & CSO at Treet Group of Companies said; "I believe Tourism is going to see a surge in near future especially because many countries are now gradually re-opening to welcome tourists. YUGO.pk has great potential and is guided by the vision to strengthen the local tourism market." 
Read more: Pakistan-based Marketing Startup, Walee Raises $2.7M Seed to expand their Brand-Influencer Marketing Services
PITB's Plan9 Tech Incubator 
Plan9 is Punjab Information Technology Board's tech incubator established with the vision of creating an entrepreneurial ecosystem in Pakistan. It provides a Business-Friendly environment in which the businesses can grow and thrive. This innovative idea also supports small businesses to grow from seed to successful startups.
The selected startups under PITB will be provided several services including; free office space, monthly stipends, networking opportunities, mentoring, and training. To date, Plan 9 has invested in eminent startups gross valued at $70m & has raised a gross investment of $5m. The startups include; Patari, Clique, Euphoria, Cart99, Bookme.pk, Markhor, DIYGeeks, and many more. The selected startups will be provided several services, including free office space, monthly stipends, networking opportunities, mentoring, and training